Training responsible managers open to the world
ESTICE graduates are recognized for their ability to adapt and their versatility in international business, in a world that is digitalized, on the move and in search of meaning. They are able to accompany companies in the commercial and non-commercial sectors in developing their strategies and projects, with a multilingual, intercultural and ethical approach. Business sense is above all a matter of meaning!
By offering fair tuition fees, we try to limit the cost impact compared to traditional business schools. We hope to contribute to a more human, more open, more just, more sustainable society. This is our vision of a great and beautiful school!
IMMERSE YOURSELF
IN INTERCULTURALITY
because practicing 4 languages is not enough to work internationally
because mastering practical and social skills is the key to enter the professional world
because experimenting in real life serves as an anchor for learning
because everyone's professional
project is unique
because the world is transforming and new jobs are emerging
because learning methods evolve
Living international through experiences abroad
This ambition is illustrated by a multicultural teaching team resolutely turned towards the international, with more than half of the courses taught by native speakers, trilingual learning, and the possibility of spending 6 to 24 months abroad, depending on the students' wishes.

Our students are noticed for their work capacity and their creativity in innovation competitions, intensive weeks, by being project leaders or even company creators. We are proud to help our students, through their unique experiences, to become responsible, agile and creative citizens of the world.
Supporting students in their professional projects
The program aims to reinforce the employability of our students in a multicultural world, in constant transformation thanks to technological and digital innovations, but also influenced by new societal expectations.

In this context, we help our students find their professional path according to who they are, their aspirations, in a sector (traditional, new economy, market, non-market) or a form of activity (salaried or entrepreneurial) that corresponds to them.

For 5 years, ESTICE students are involved in an integrated and progressive program. They are accompanied by a multidisciplinary teaching teammade up of professionals, entrepreneurs, academics, and international researchers.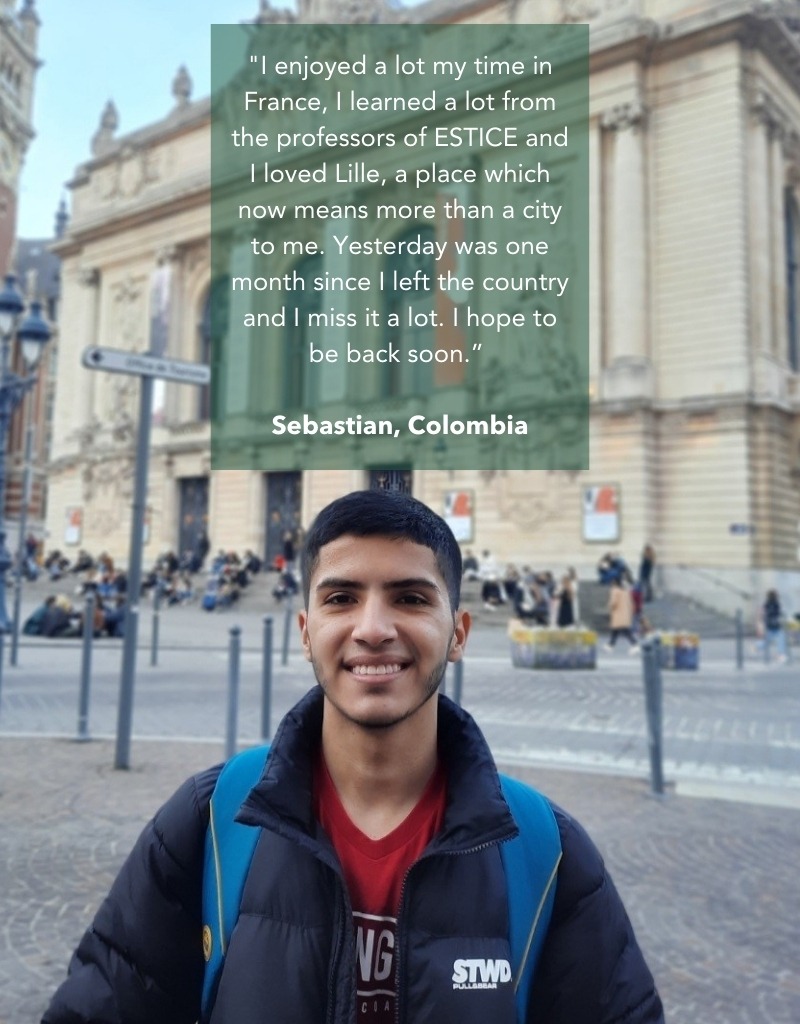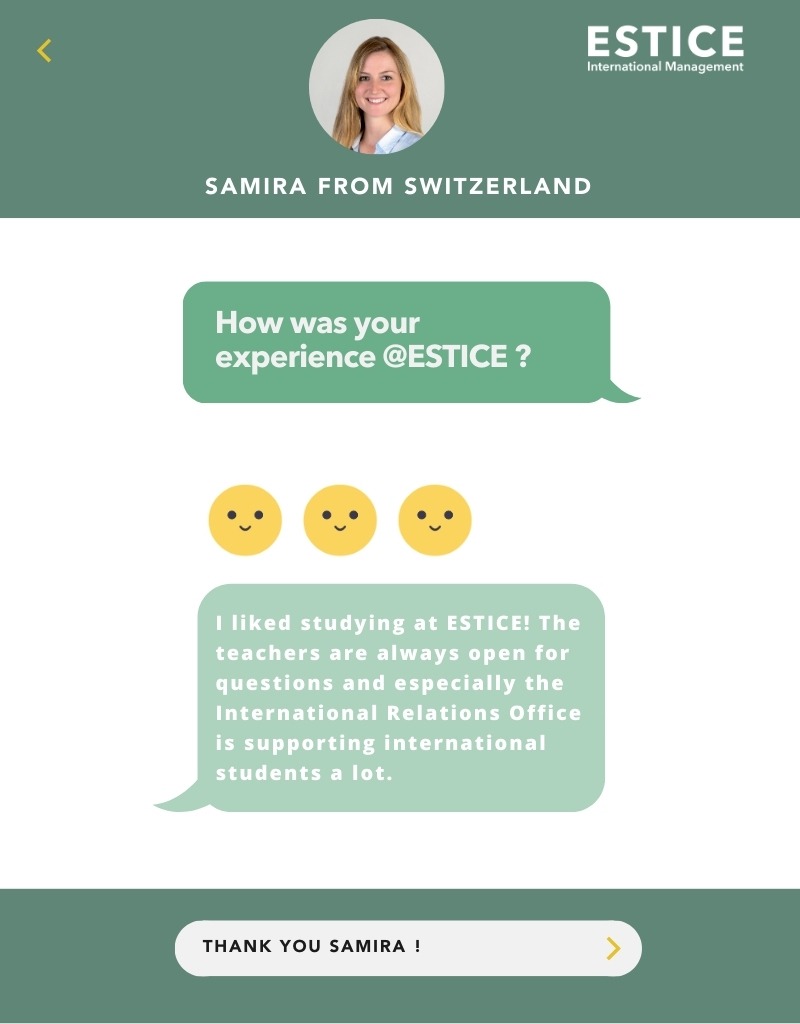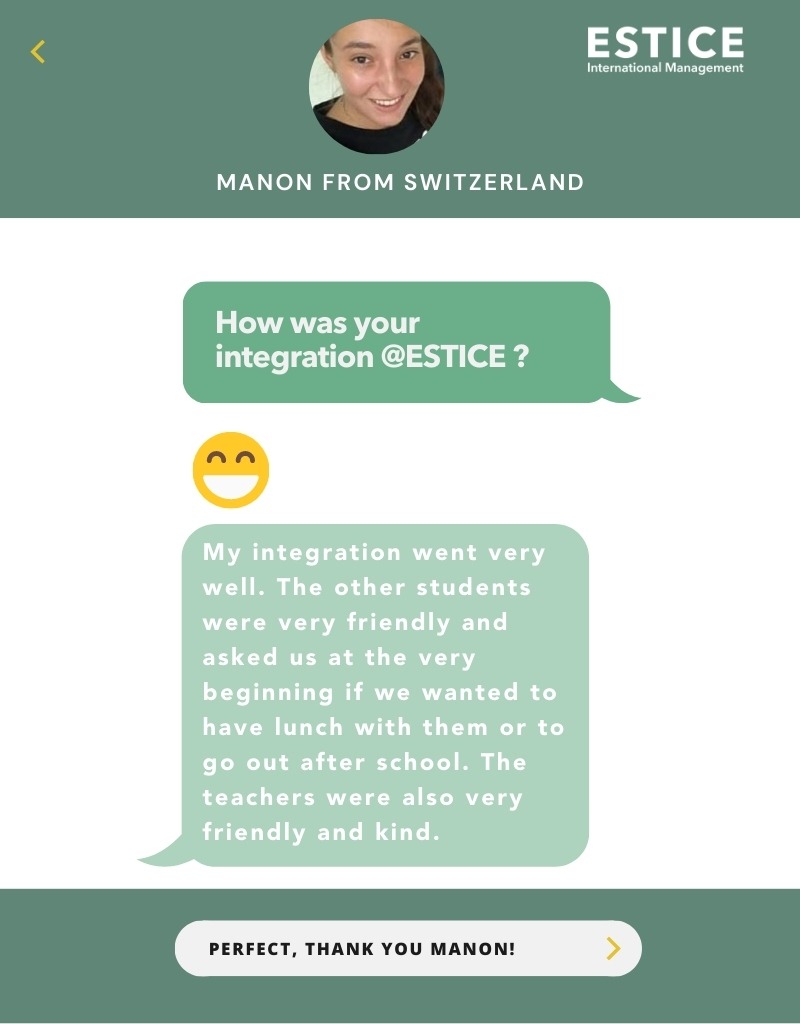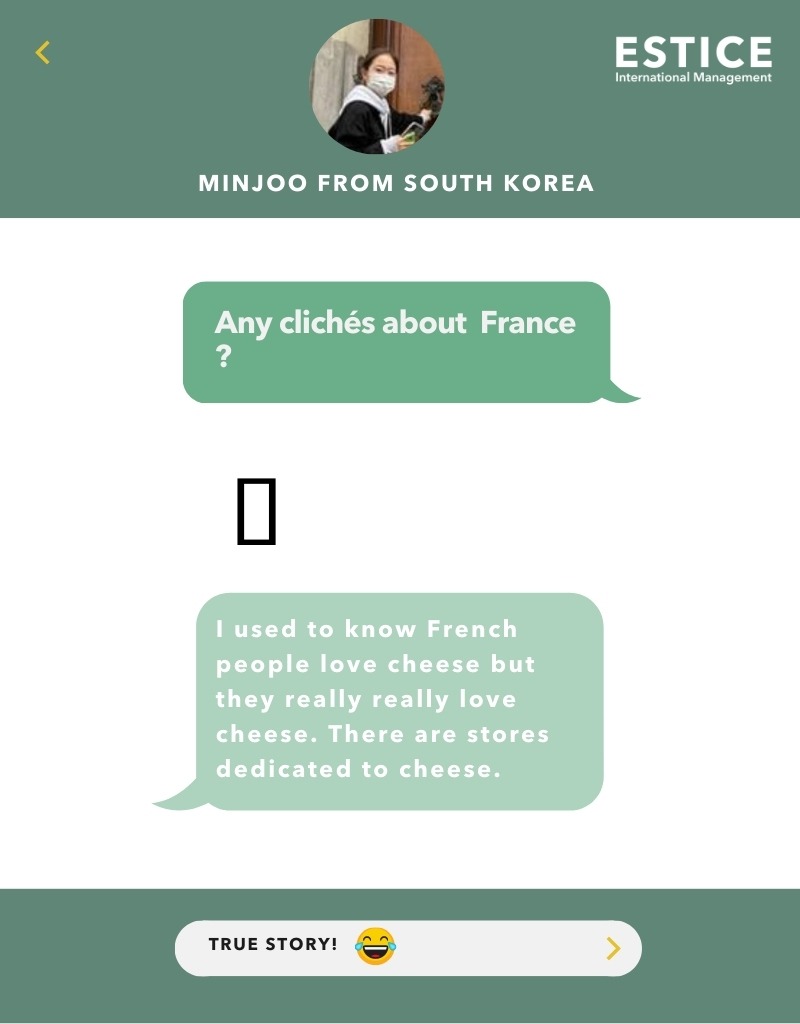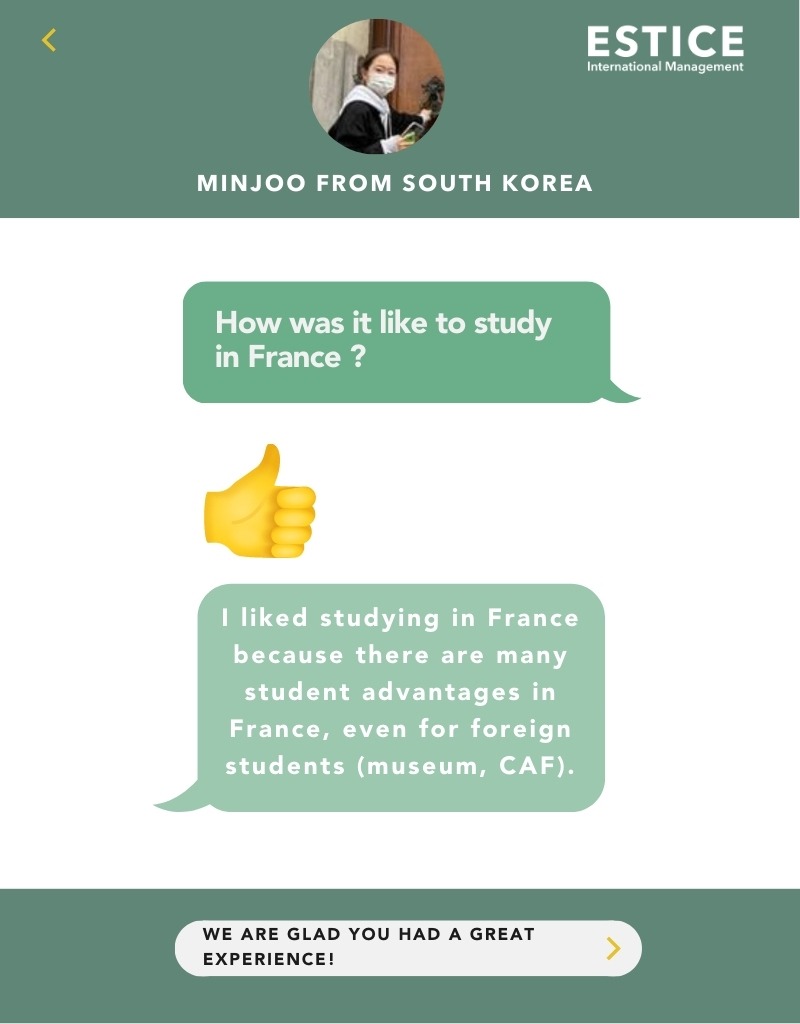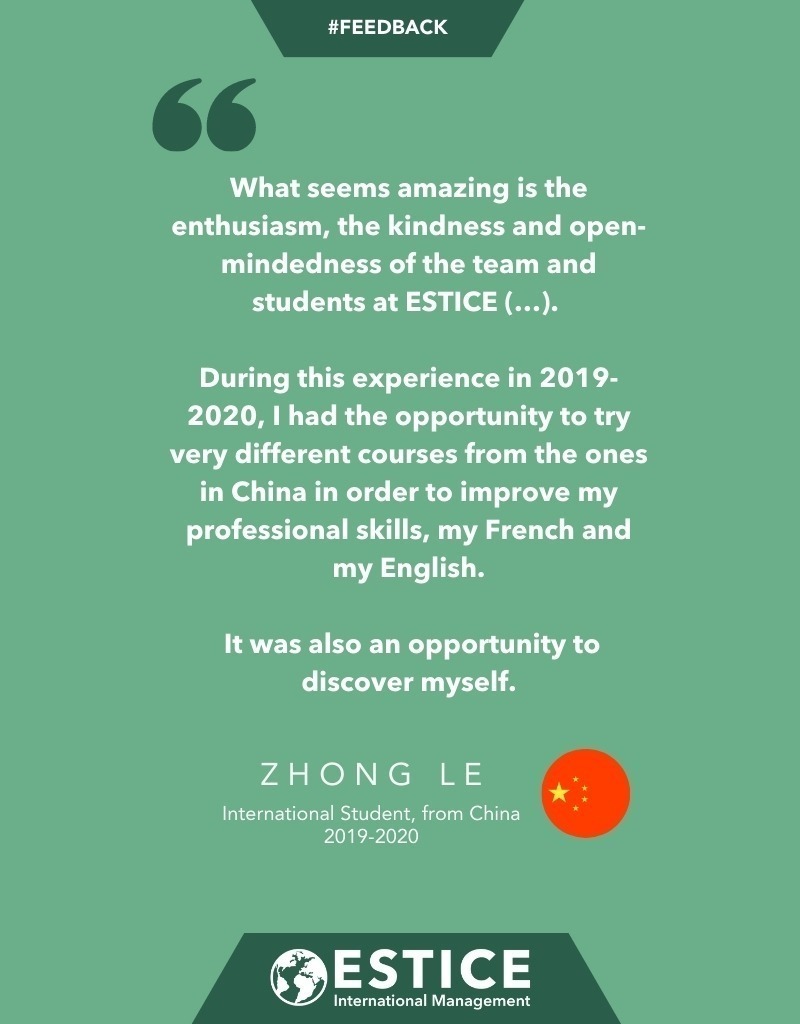 « Choosing ESTICE means training in international management to develop projects and strategies for companies in the commercial and non-commercial sectors. »
The welcome in France label
A guarantee of quality for our international students
The quality of the welcome of international students is a fundamental issue for the internationalization and attractiveness of our faculties. The « Welcome to France » label is awarded to institutions wishing to highlight their welcoming facilities. it is awarded by Campus France for a period of 4 years and validated by an independent commission.
In April 2022, the facultés de l'Université Catholique de Lille were awarded by Campus France the « Welcome to France » label for the quality of the reception of international students, for the period 2022-2026.
The fields of the label: quality and accessibility
The label provides information on the actions implemented by higher education institutions to meet the needs of international students in the following areas
Quality and accessibility of information
Quality and accessibility of reception facilities
Accessibility and support of courses
Housing and quality of campus life
Quality of post-graduation follow-up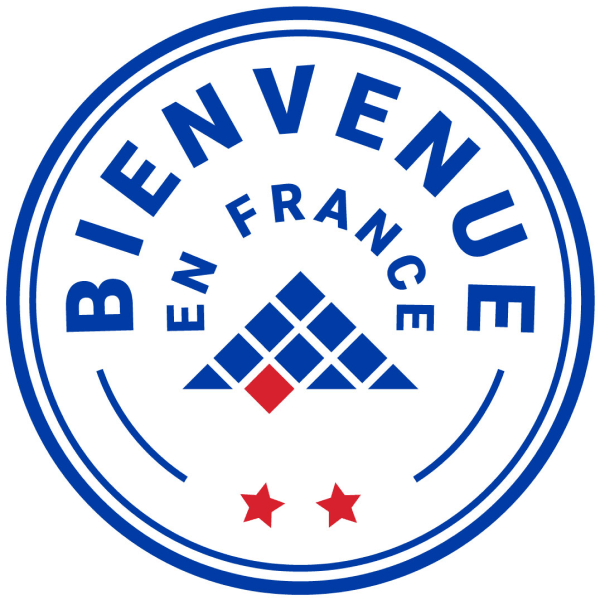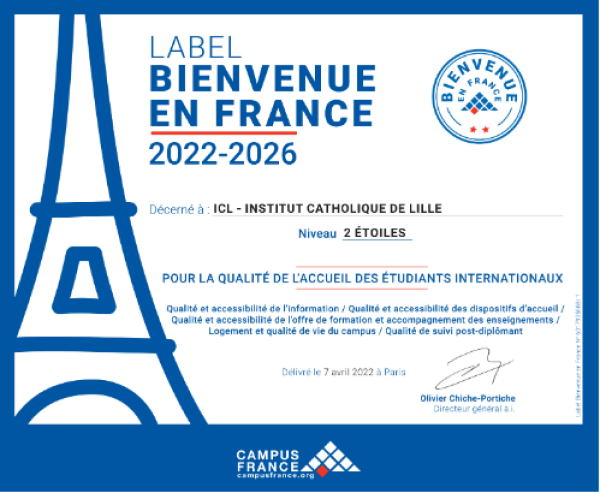 Are available on this page the programs of Bachelor & Master for 2022-2023. You can download the list of courses (PDF version) as well as the information regarding the grades translation and credit validation.
The list of courses for 2023-2024 will be updated during summer 2023. Please refer to the list of 2022-2023 for the moment, as our course offer should be quite similar next year.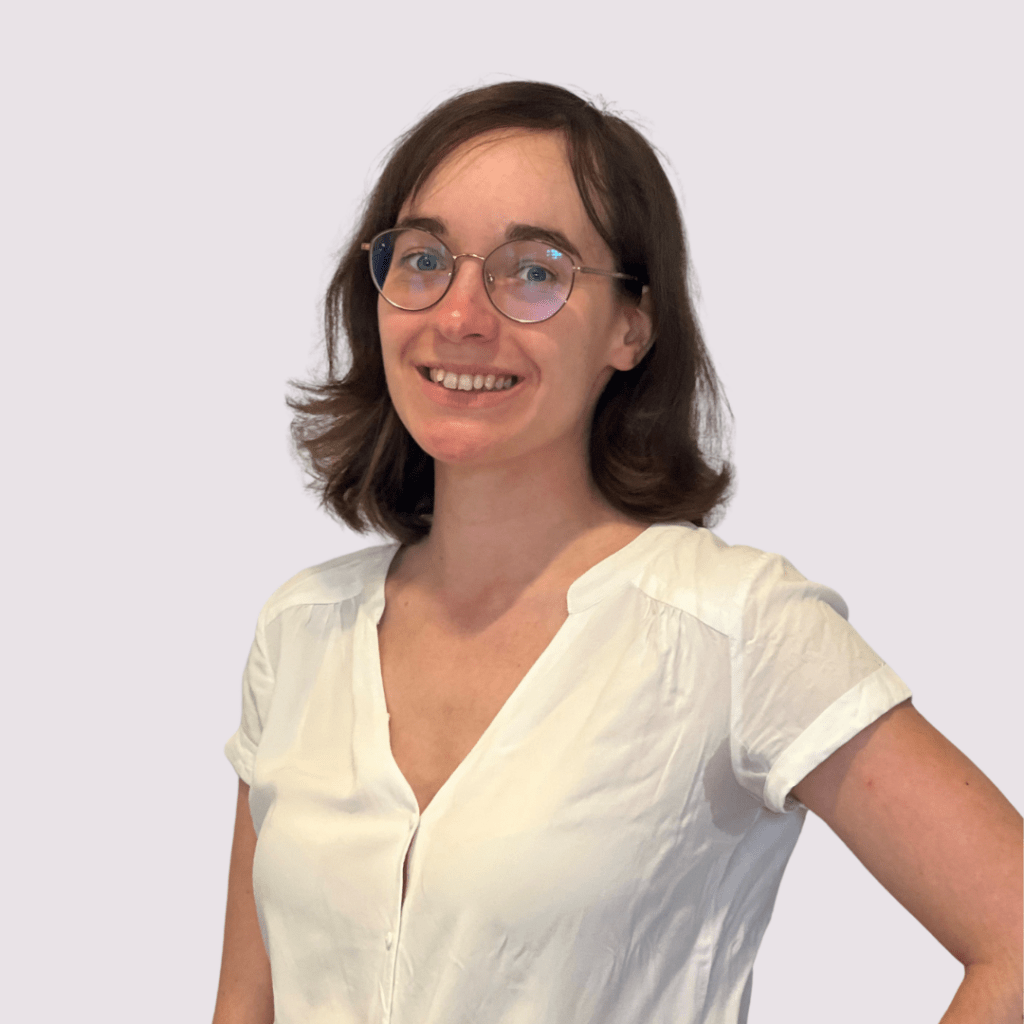 Lucie Vasseur
Incoming / Outgoing responsible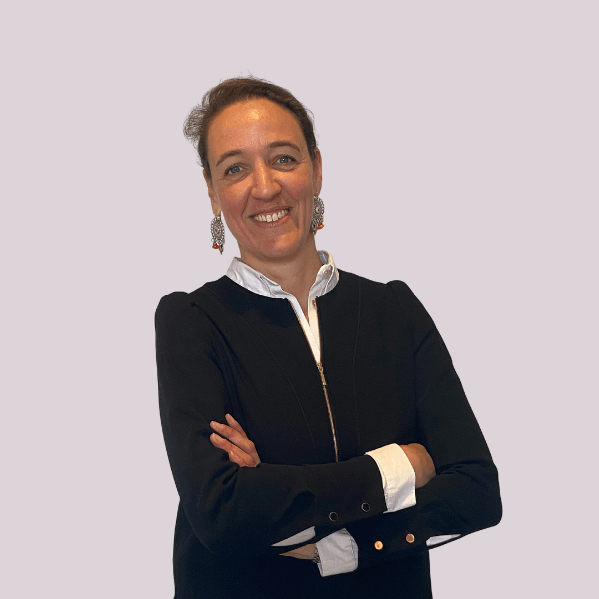 Florence Renard
Head of International Relations
Are you interested in teaching at ESTICE?
Are you aware that you can teach abroad though the Erasmus program? If we are partners through our bilateral agreements or through the Catholic University, we can welcome you at ESTICE to teach your subject! Please contact the international relations office to get more information.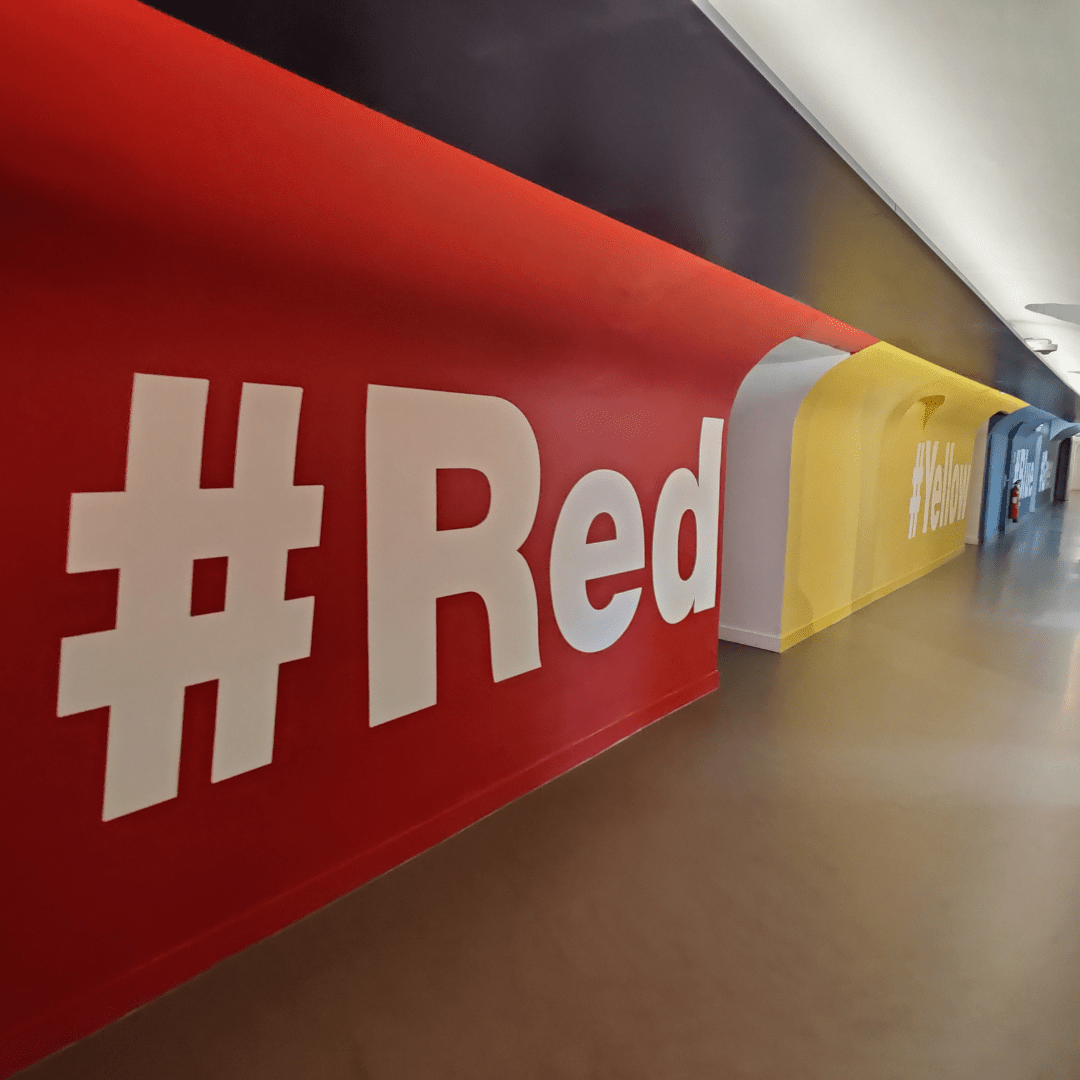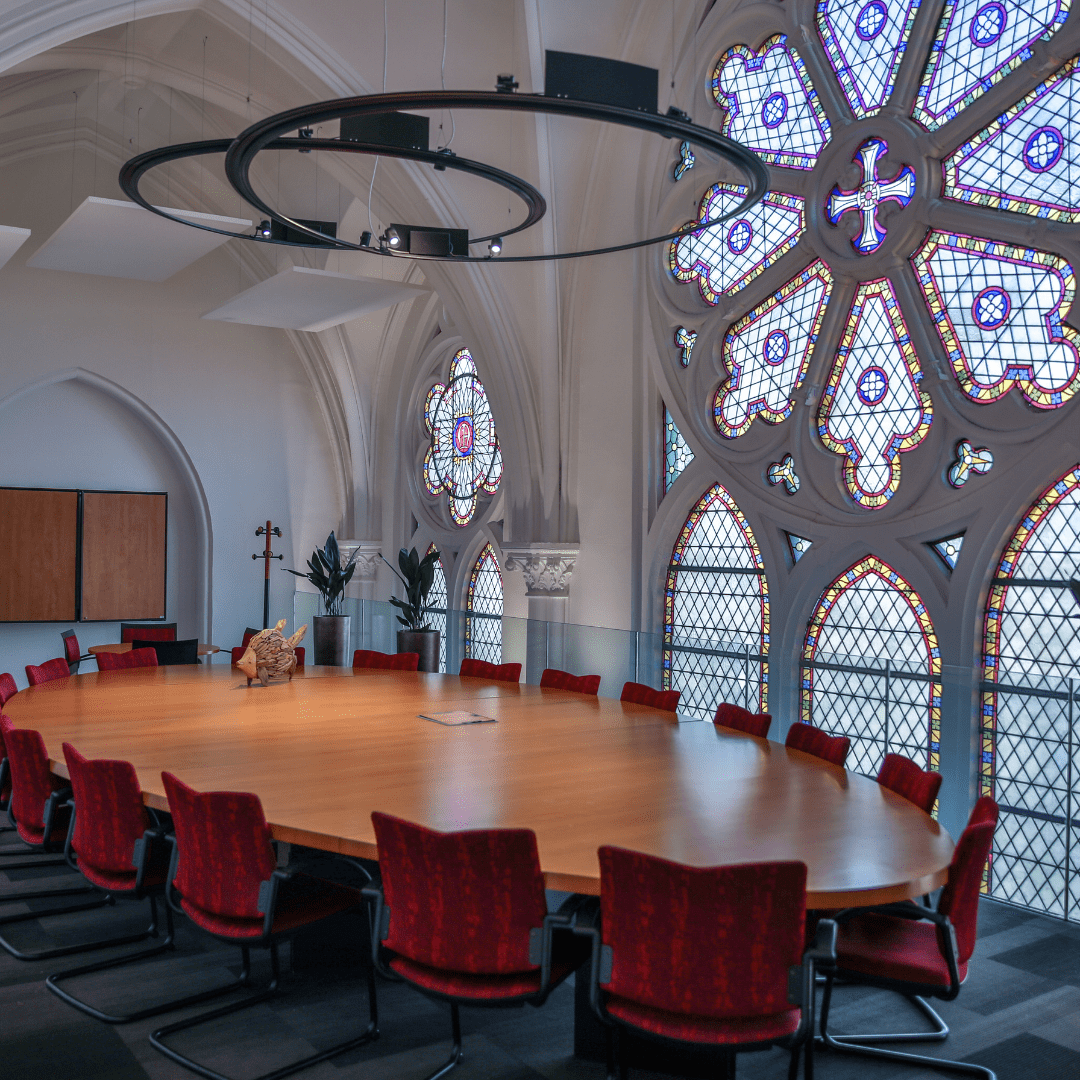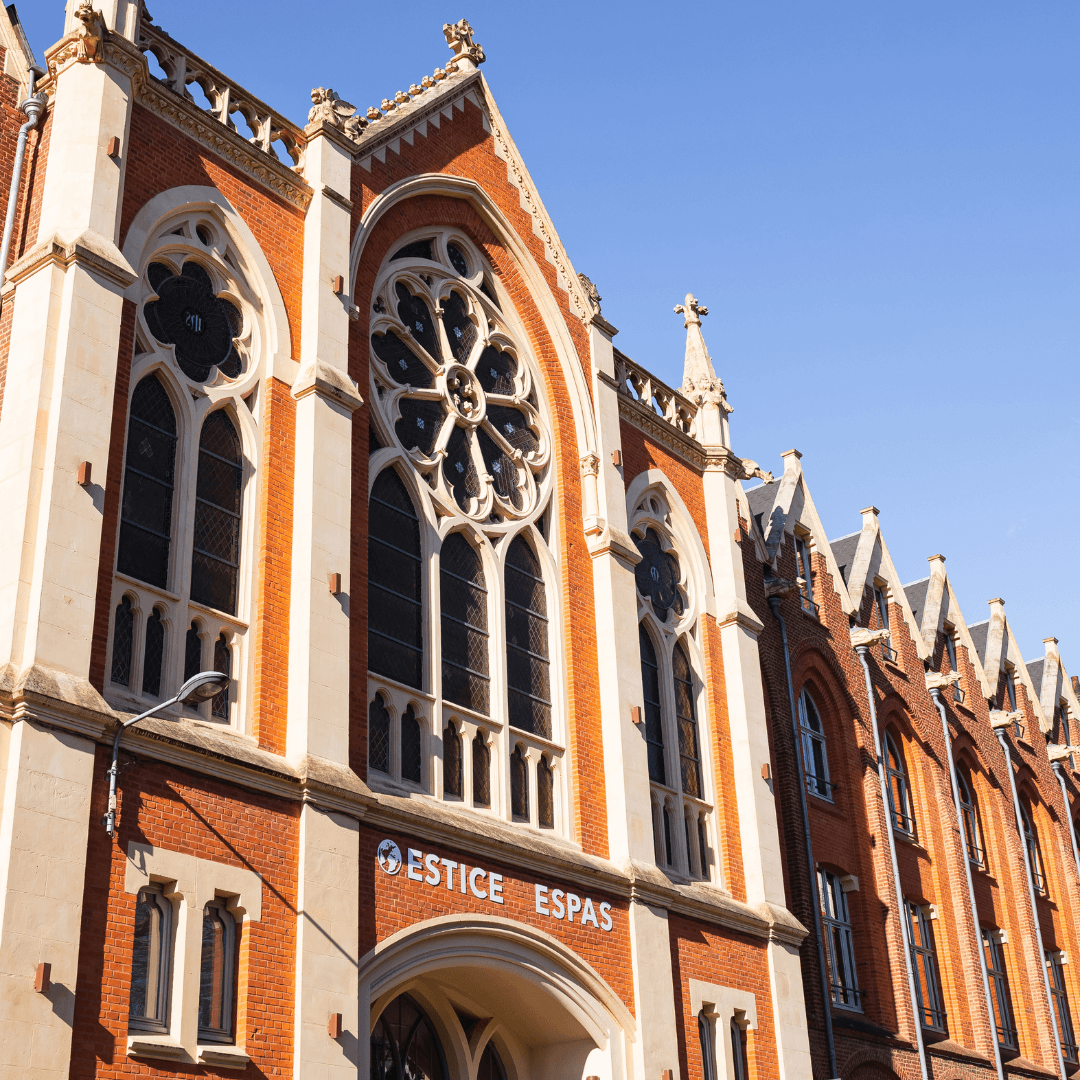 ESTICE is located in the Vauban District, directly in the heart of the Catholic University Campus.
It takes 15 minutes to walk from the city center.
Main entrance : ESTICE 83 boulevard Vauban Campus Saint Raphaël – Bâtiment E 59000 Lille
Second entrance : ESTICE 86 rue du Port Campus Saint Raphaël – Bâtiment E 59000 Lille
Once you arrive to ESTICE, the International Relations Office is on the ground floor.
It is the last office on the right at the end of the corridor!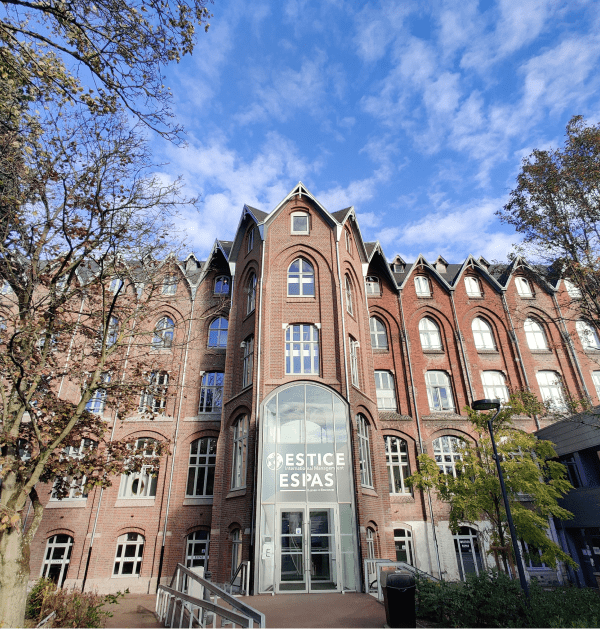 MAIN ENTRANCE
83 boulevard Vauban
(Campus Saint Raphaël)
Bâtiment E – 59000 Lille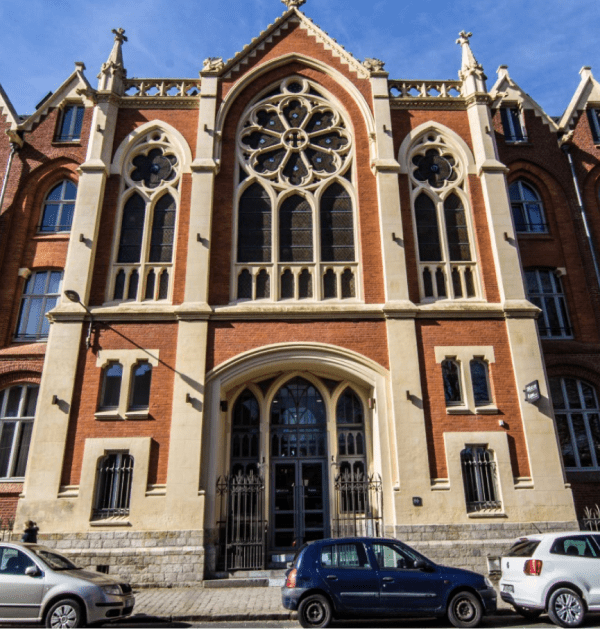 SECOND ENTRANCE
86 rue du Port
(Campus Saint Raphaël)
Bâtiment E – 59000 Lille
Monday to Friday | 2pm – 6pm.
Please take an appointment if you want to meet during the morning.
At ESTICE, there are many opportunities to get involved in many projects and we want to encourage our students to participate in it to create links between them.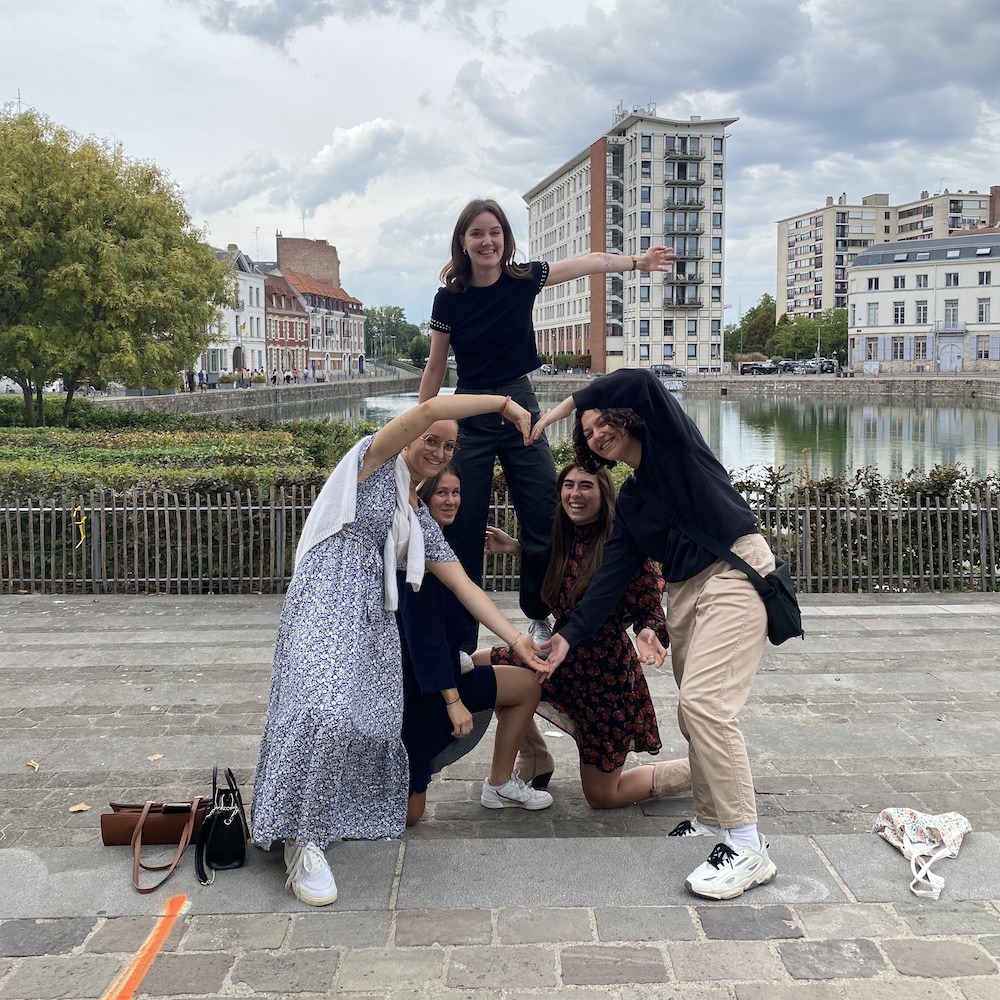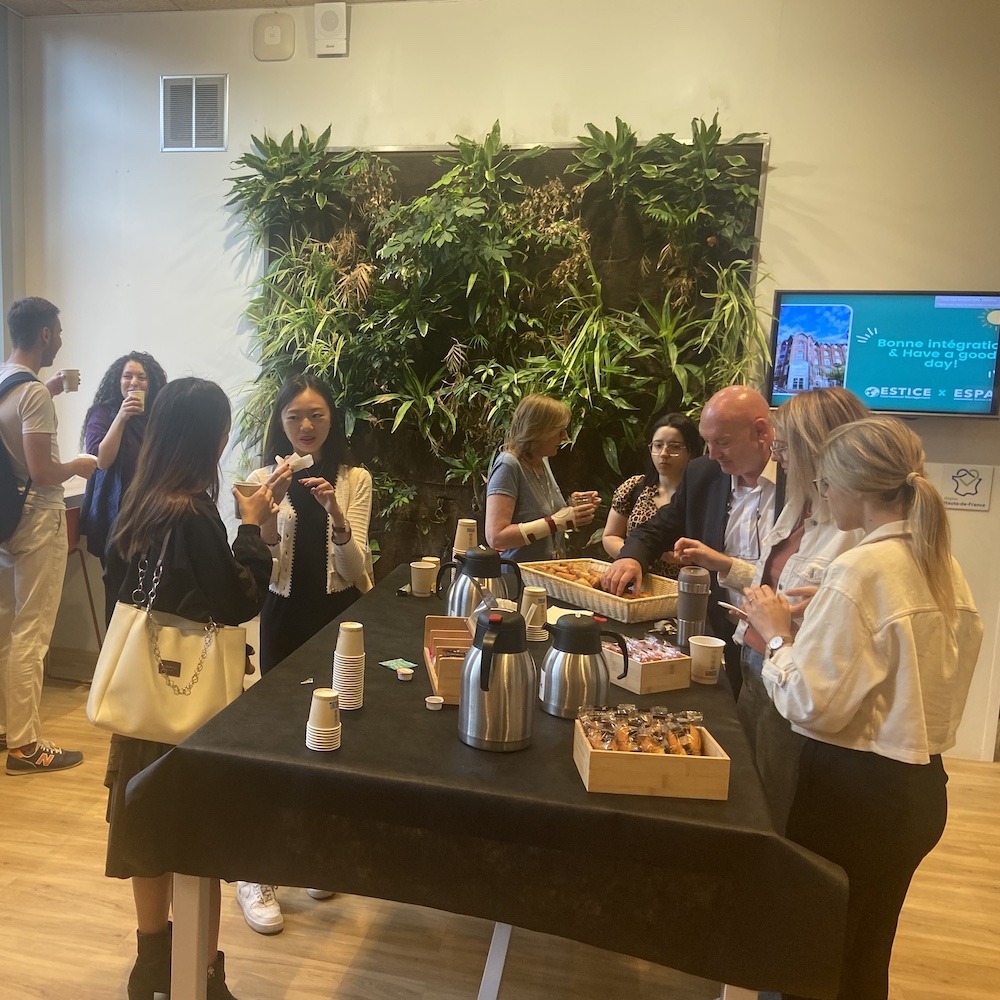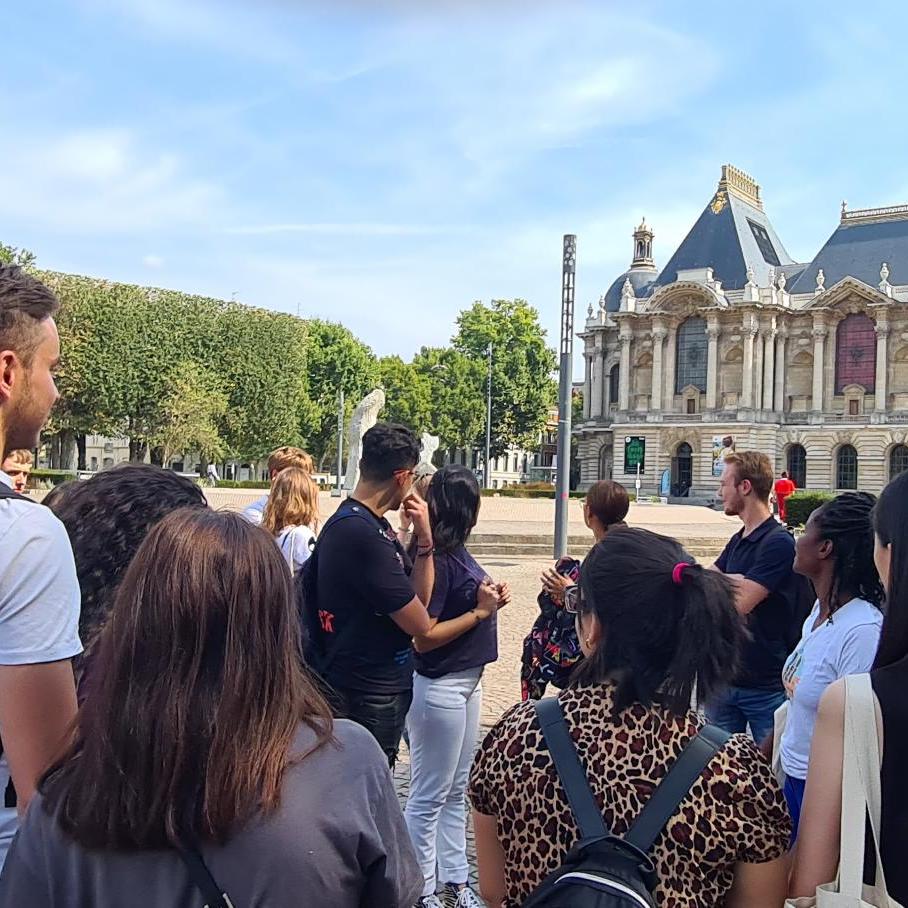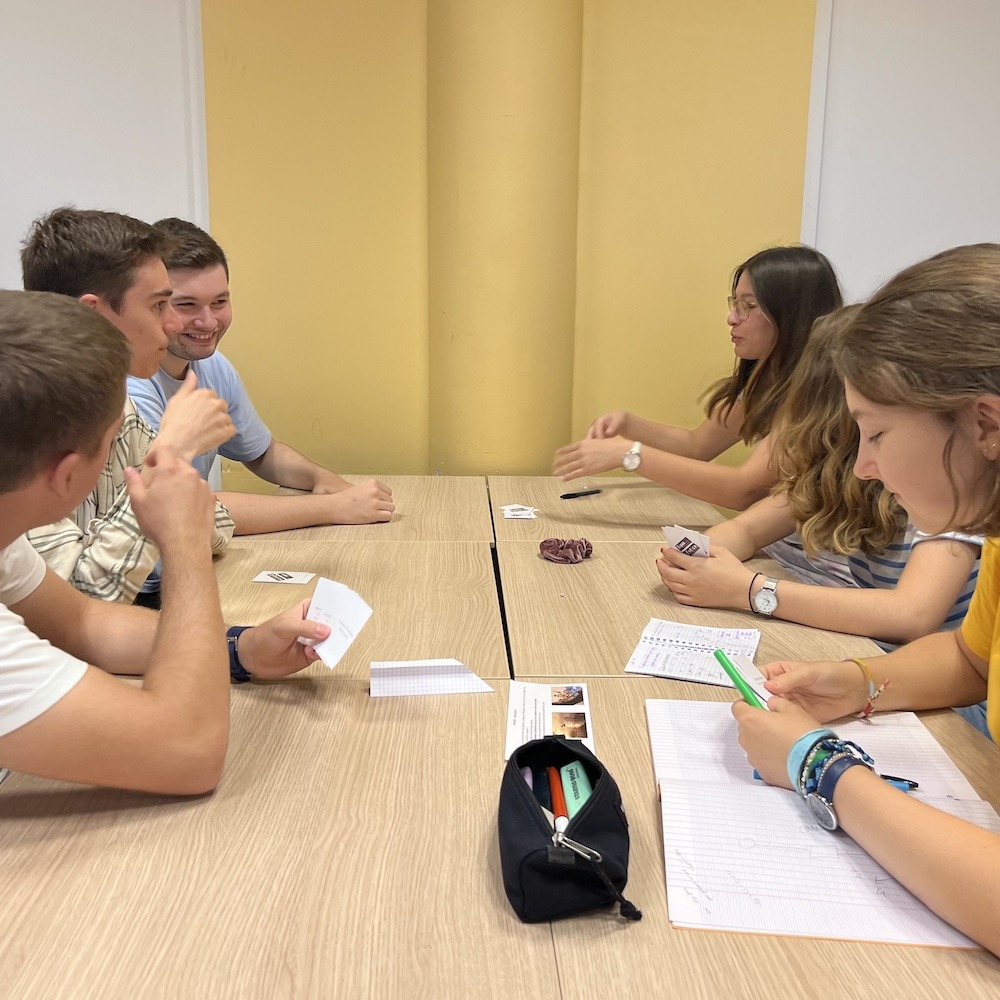 The first week at ESTICE (semester 1) aims to create links between students through creative workshops, teamwork games, cohesion, learning at the heart of the school's values. It is a decisive week that can create the beginning of a real class spirit.

#Creativity #engagement #international #responsibility are the keywords of this week full of meetings and discoveries.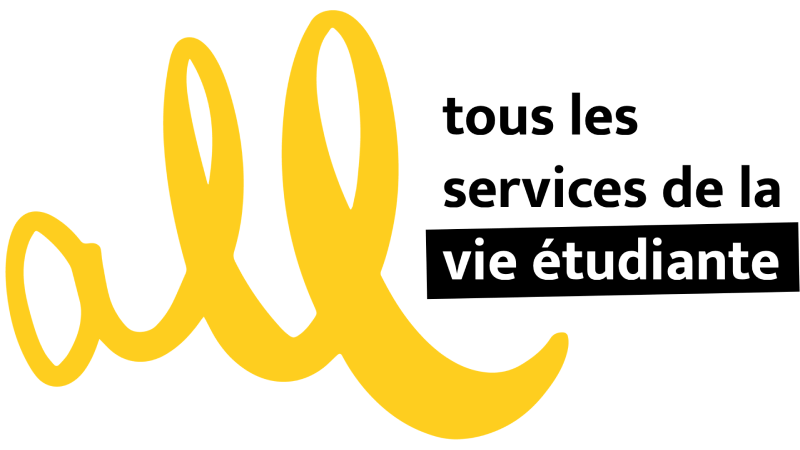 ALL you need is on campus
International students have access to the differences services provided by the Catholic University of Lille : accomodation, catering, healthcare, sports, art, culture, library (physical and digital). These services support the international students to get an healthy way of life by providing high quality accommodation, balanced diets, sports facilities and health cares.
ALL Accomodation provides 1 260 rooms and studios. If you wish to book a room in a University residence, kindly note that all the housing information (list of residences, description, rent price, application procedure, etc.) is available on the website of ALL.
ALL Catering: 7 restaurants on campus.
ALL Health and Social: CPSU (Centre Polyvalent de Santé Universitaire) offers general medical consultations, gynaecology consultations, nurse appointments, dietitian consultations and psychological support.
ALL Sports: fitness room and live courses on campus.
International Student Club
We welcome every semester around 35 international students coming from all over the world. It is really important for our students to get to know the exchange students and make them discover the city. ESTICE International Students Club organizes many activities and events to integrate the international students. The buddy system allows the exchange students to be supported during their stay in Lille.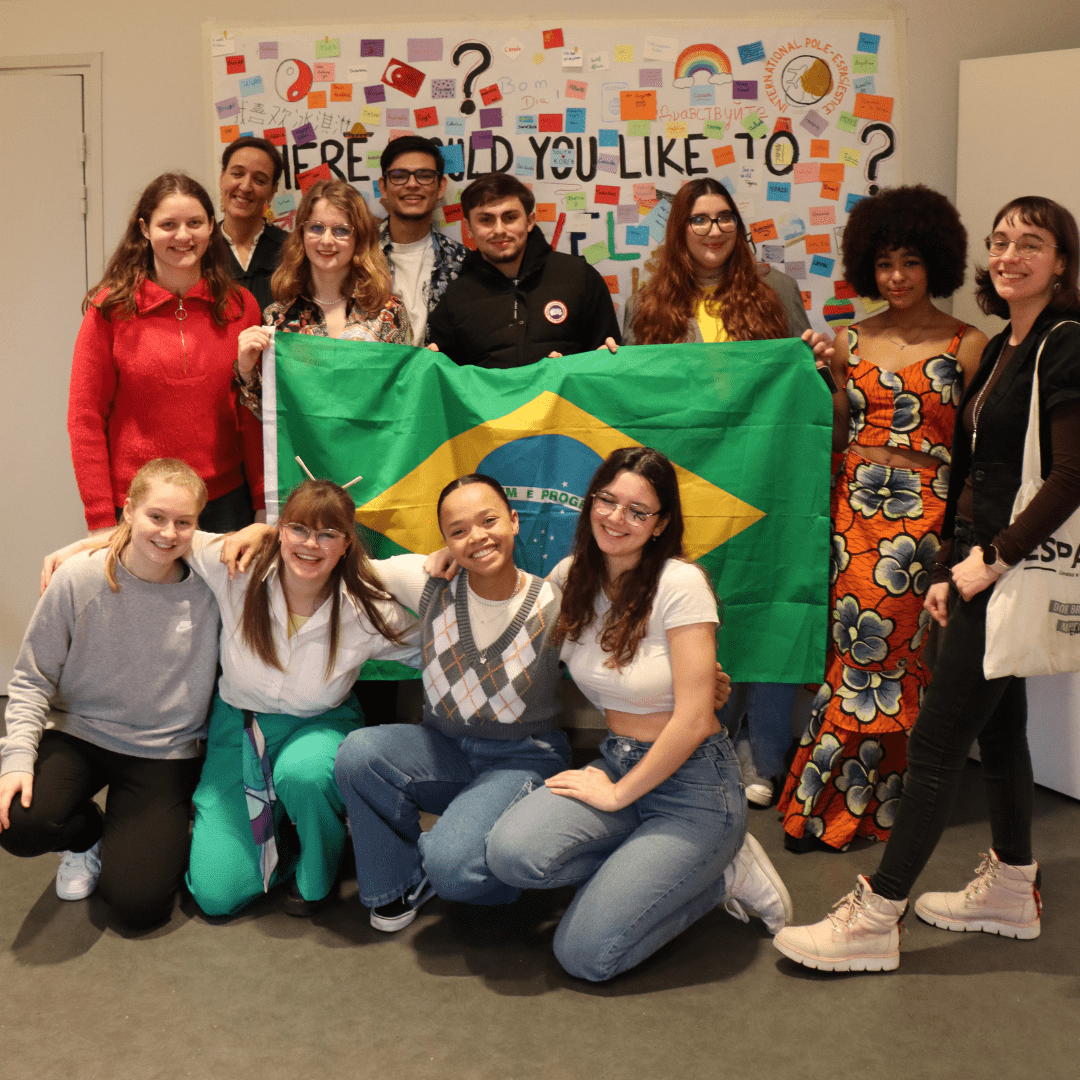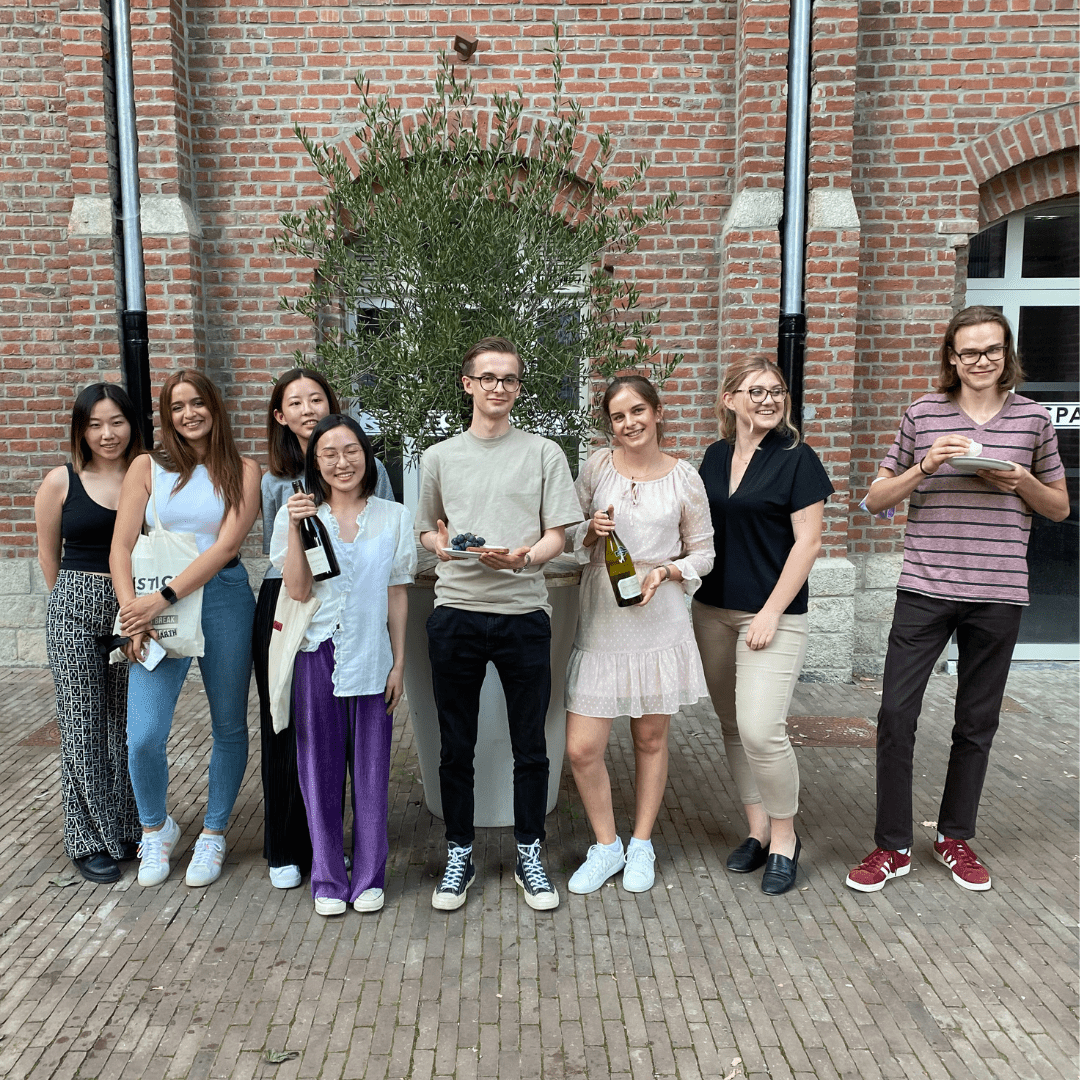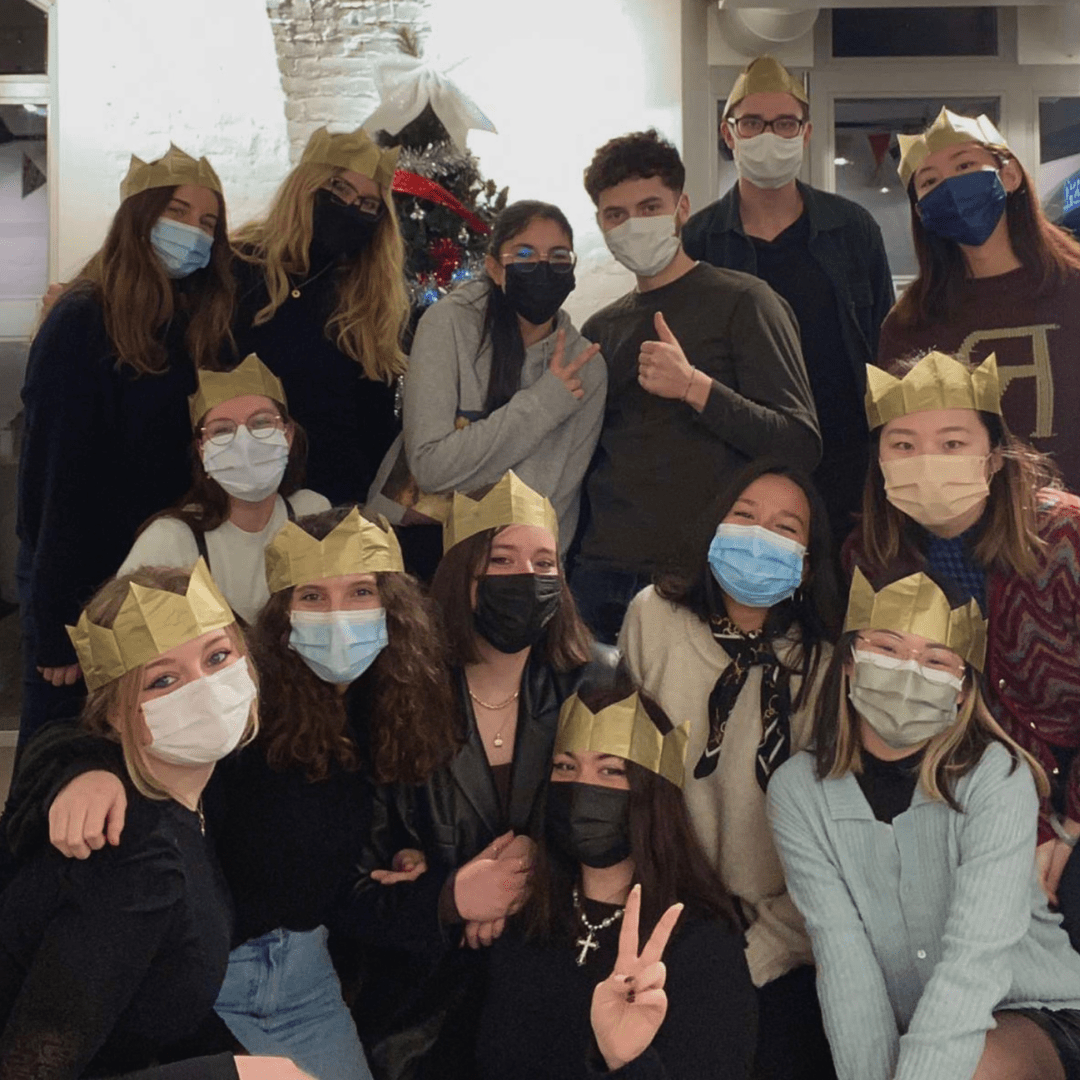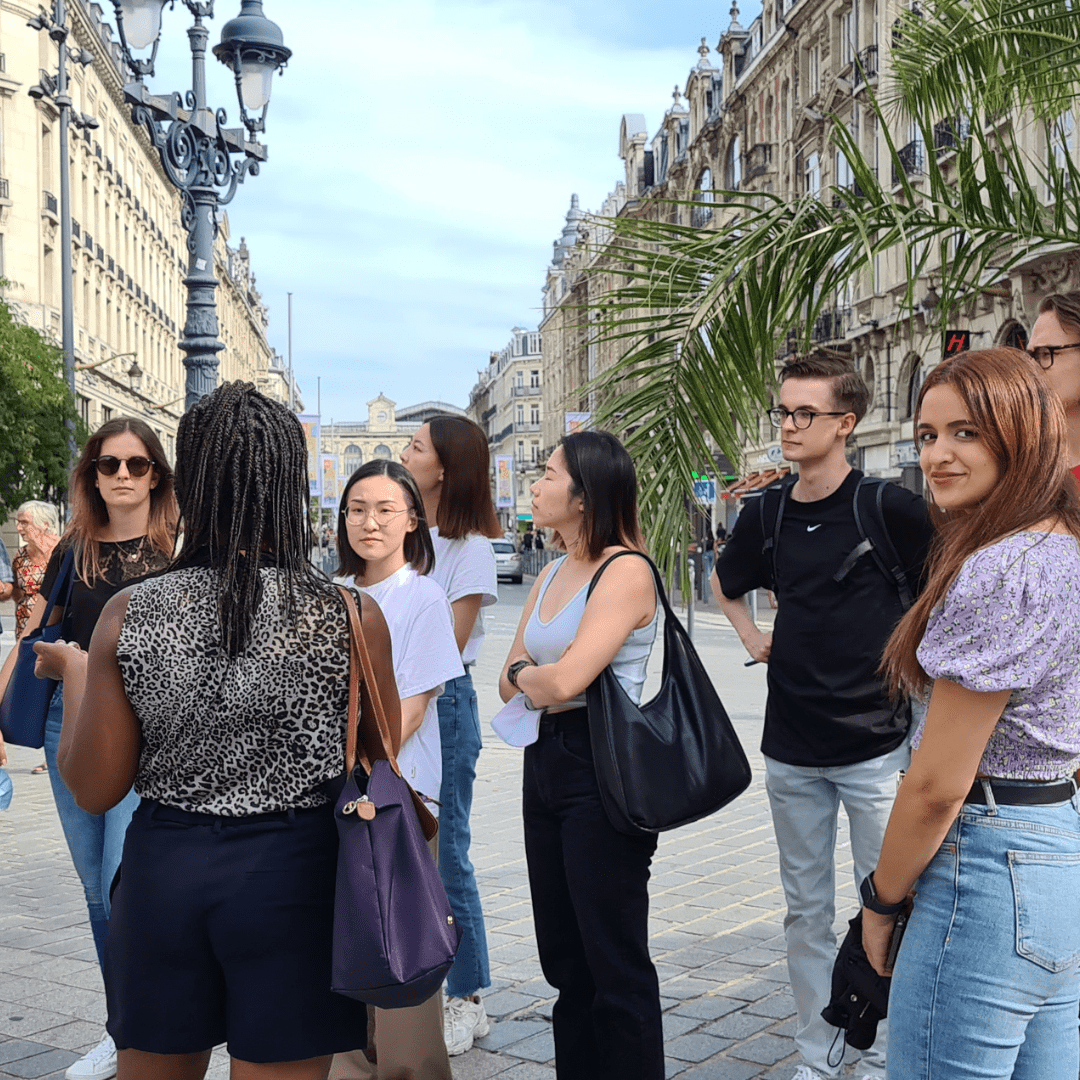 For students seeking an enriching academic journey paired with an immersive cultural adventure, Lille shines as a compelling choice. With its diverse museums, picturesque old town, and student-friendly atmosphere, Lille promises an unforgettable experience for those pursuing higher education.
Lille: crossroads at the heart of Europe
Only a 15 minute walk from the town center, ESTICE is at the center of Lille Metropole. With 1,037 millions inhabitants and more than 110 000 students, Lille is one of the most lively city of France as it's the fourth largest urban area and the 3rd student city behind Paris and Lyon.
Located in the North of France, Lille is at the crossroads of European countries and gives easy access to big European cities. Indeed, it is 30 minutes away from Brussels (Belgium), 1 hour from Paris, 1 hour 30 minutes from London (the UK), 2 hours 30 minutes from Amsterdam (The Netherlands) and 2 hours 30 minutes from Köln (Germany). It makes it a real gateway to Europe!
Many significant companies actually decided to have their headquarters in Lille or in its peripheral areas: Auchan, Decathlon, Bonduelle, Castorama, Lesaffre, Boulanger, Kiabi, Leroy Merlin… This favorable context provides multiple job opportunities to our students.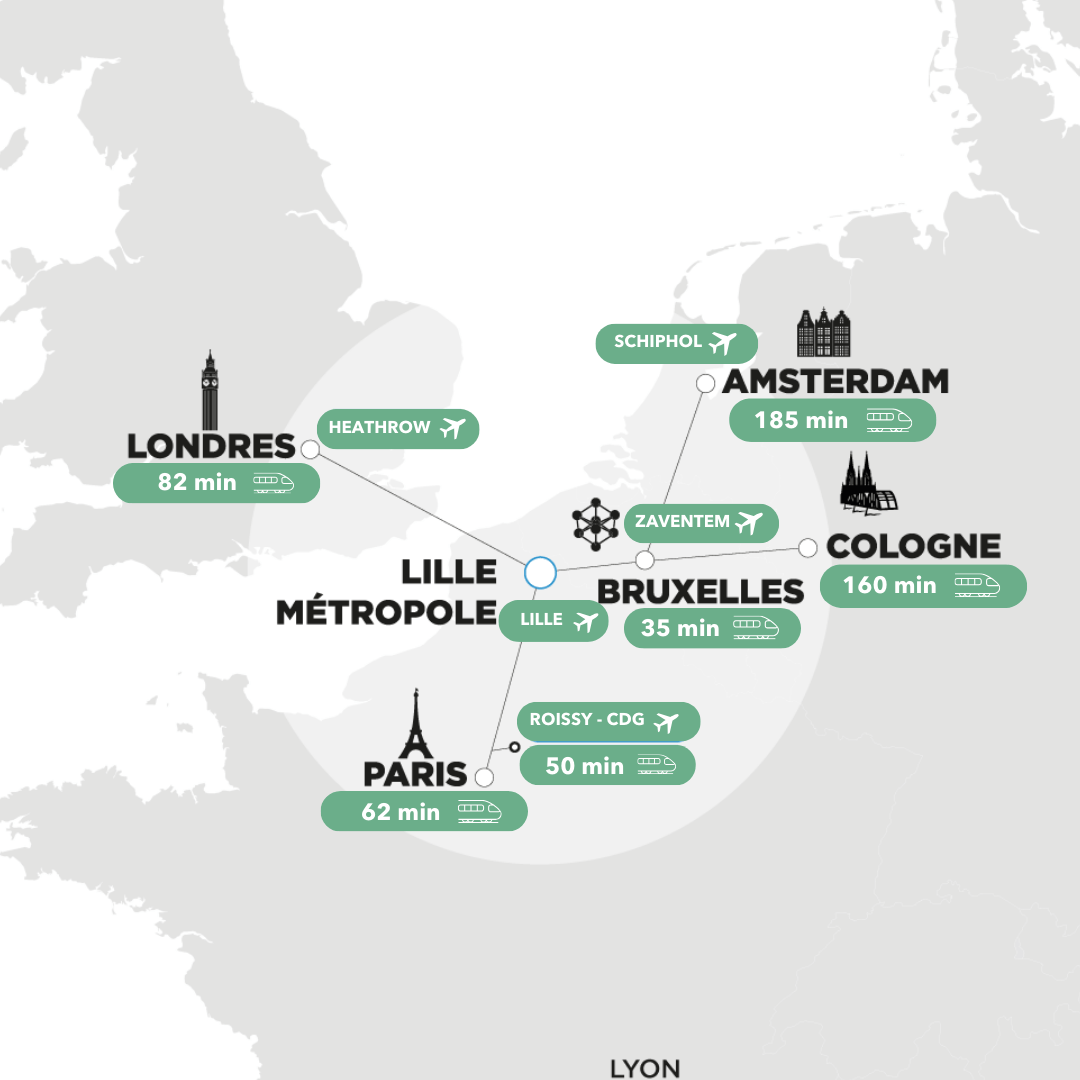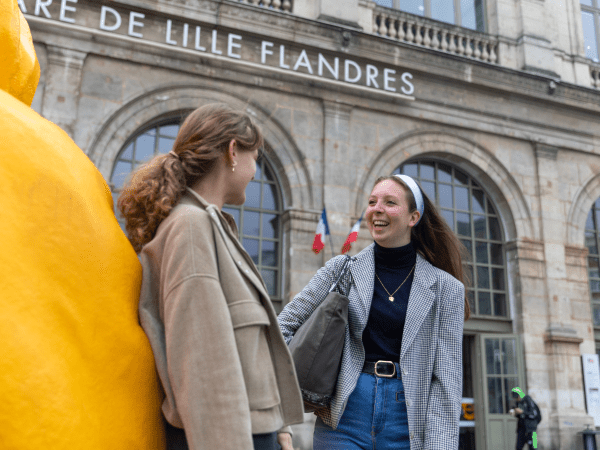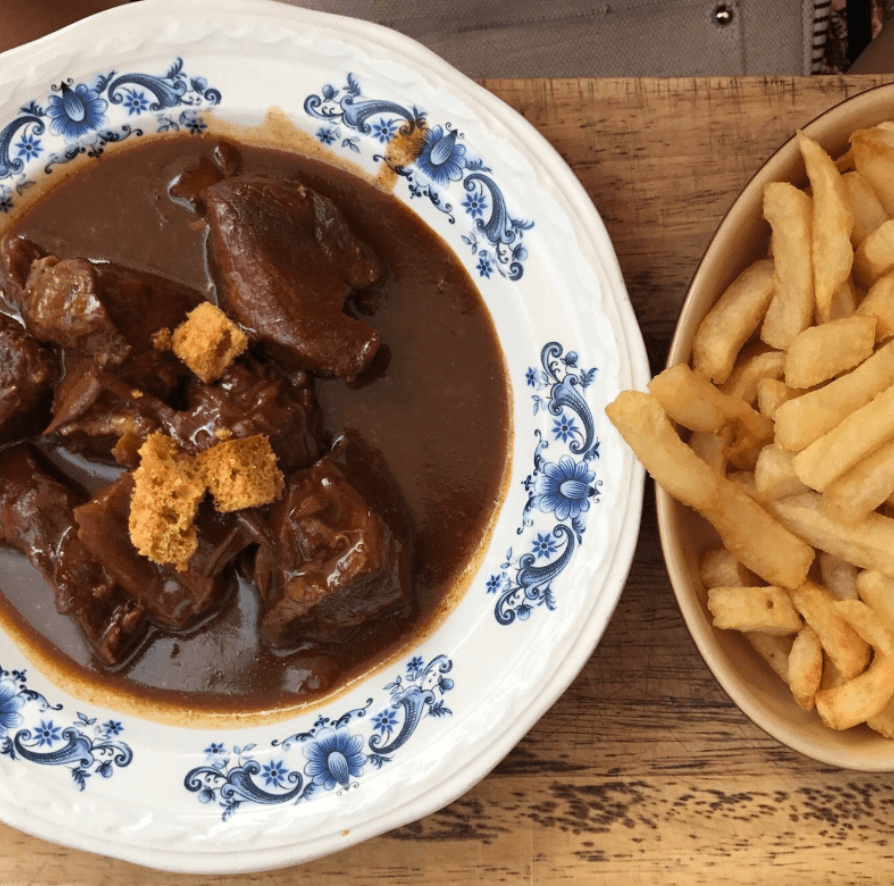 Carbonnade Flamande
Marinated beef with gingerbread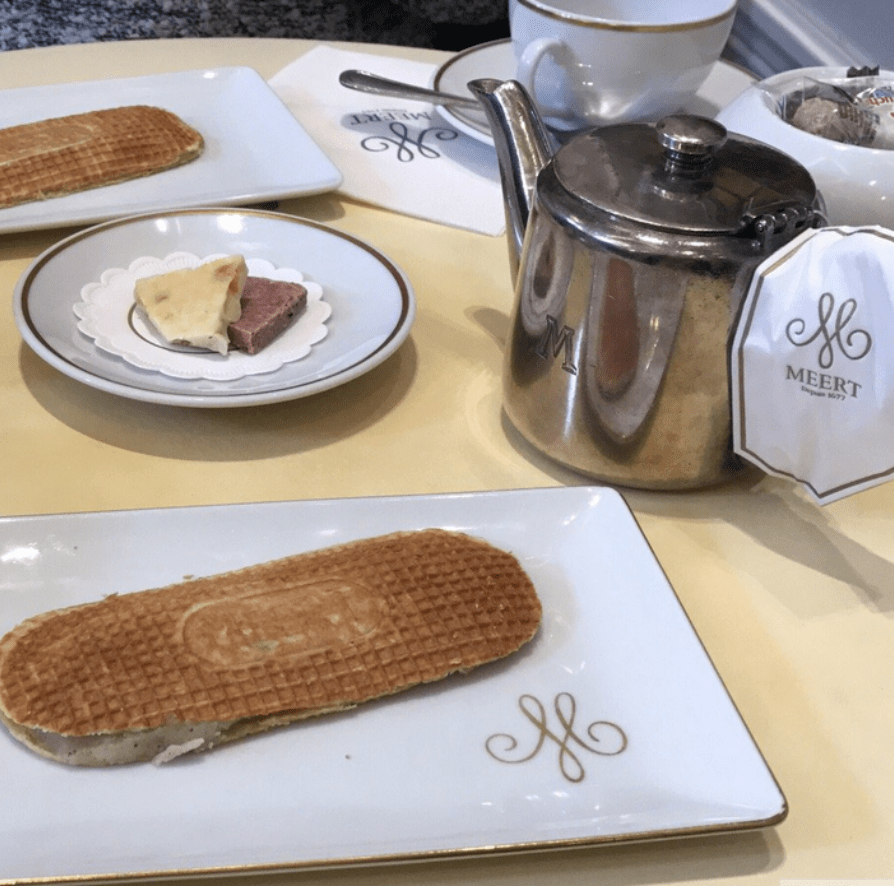 Gaufres
Light, creamy interior and slightly crispy exterior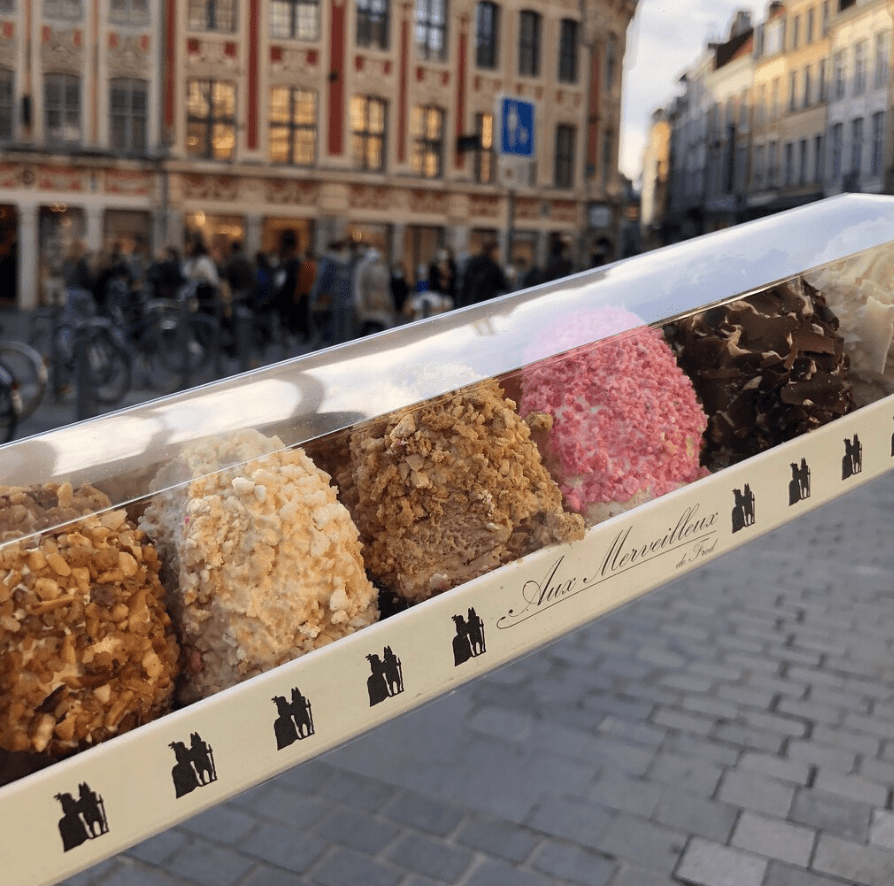 Merveilleux
Unique meringue and cream-based pastry, originating from Lille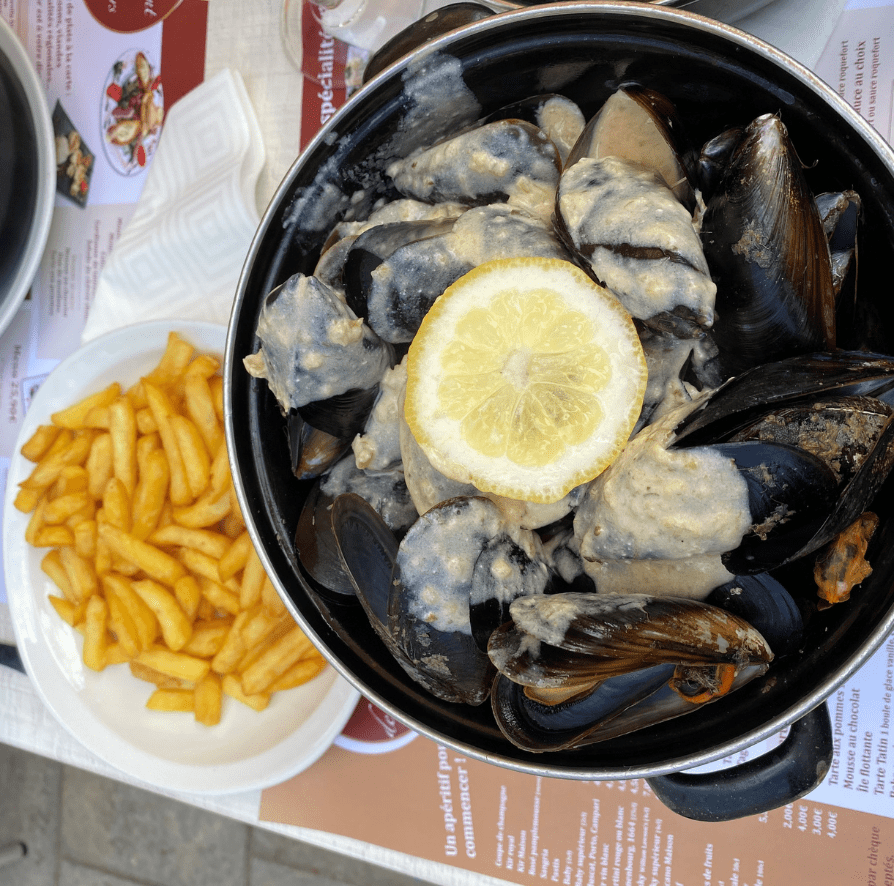 Moules-Frites
Fresh mussels with fries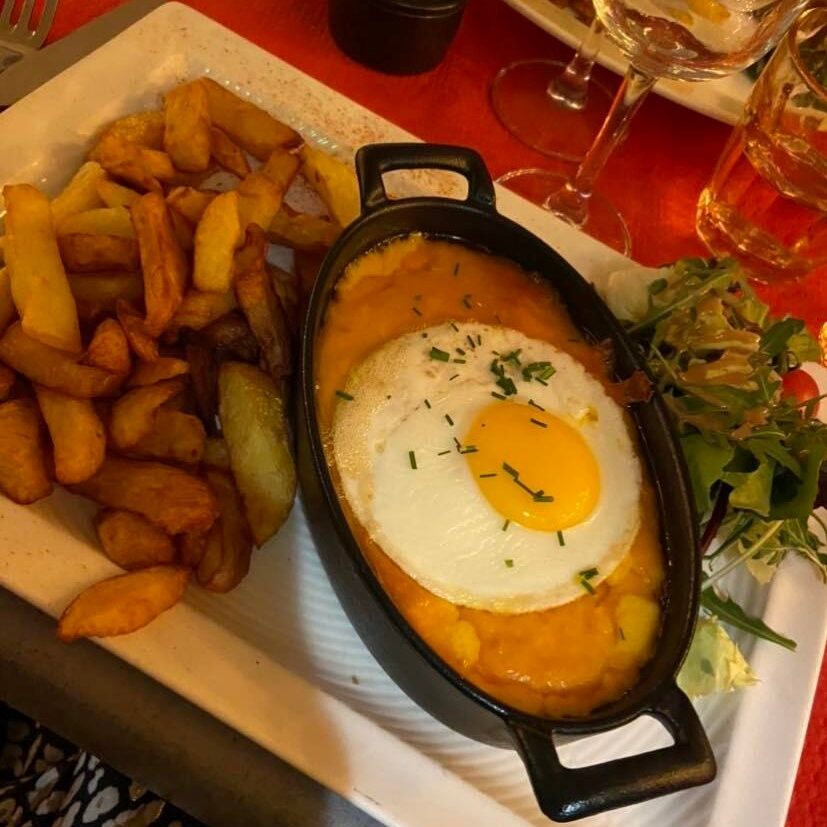 Welsh
Melted cheddar with fries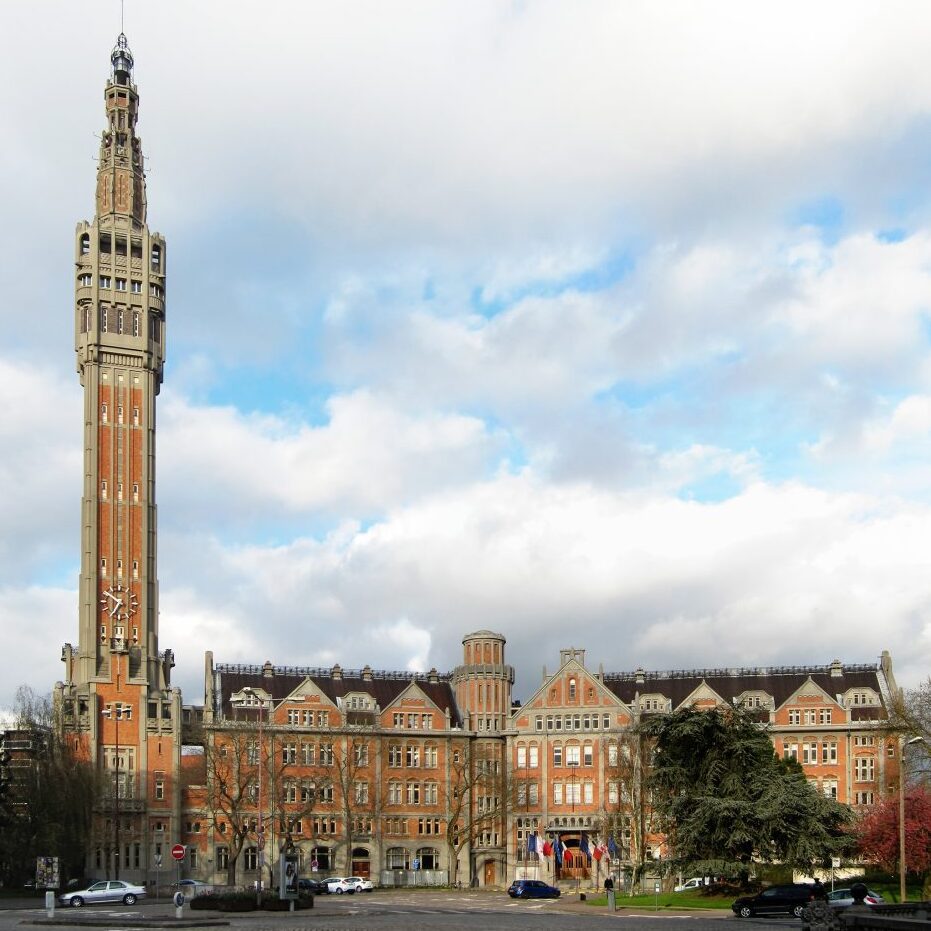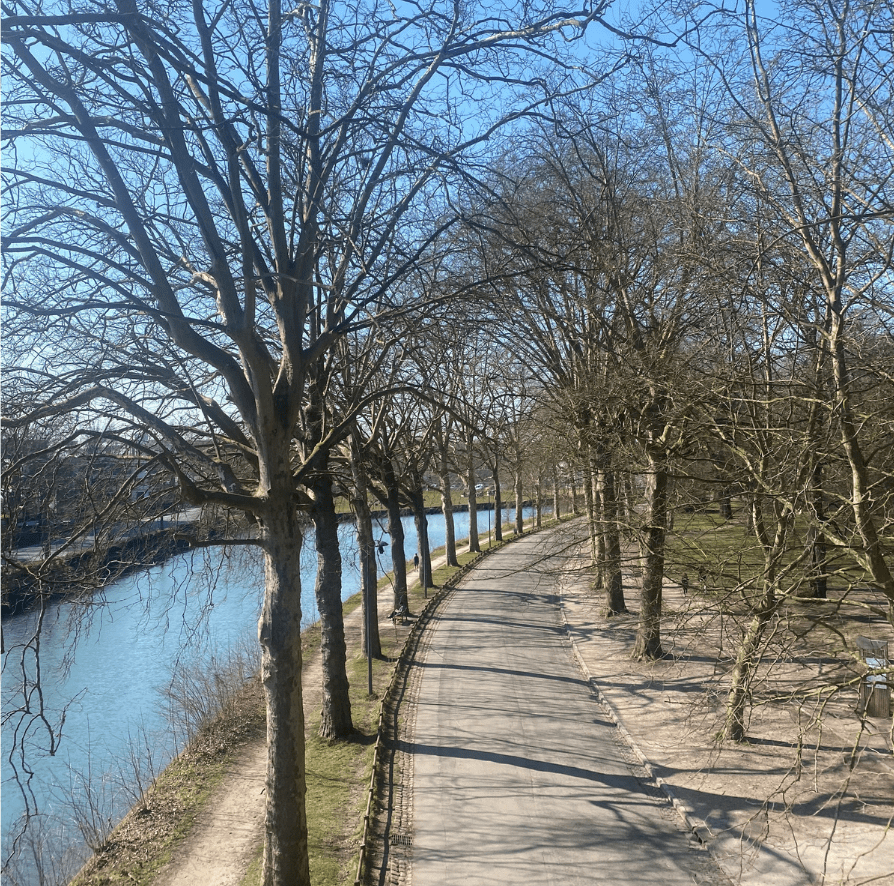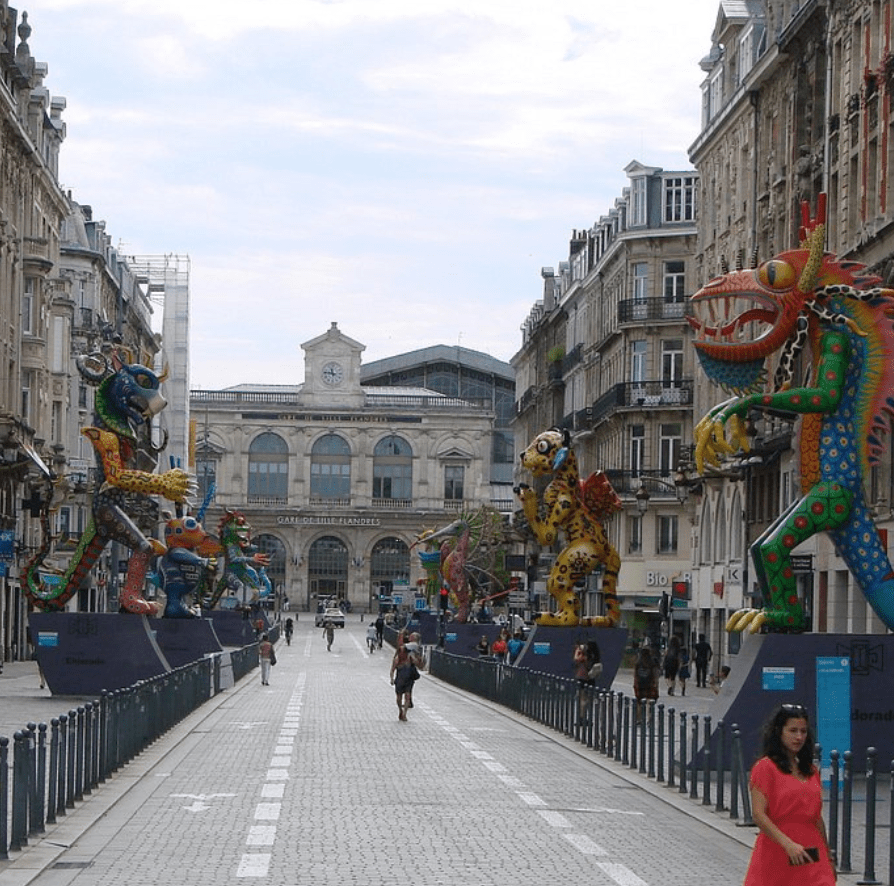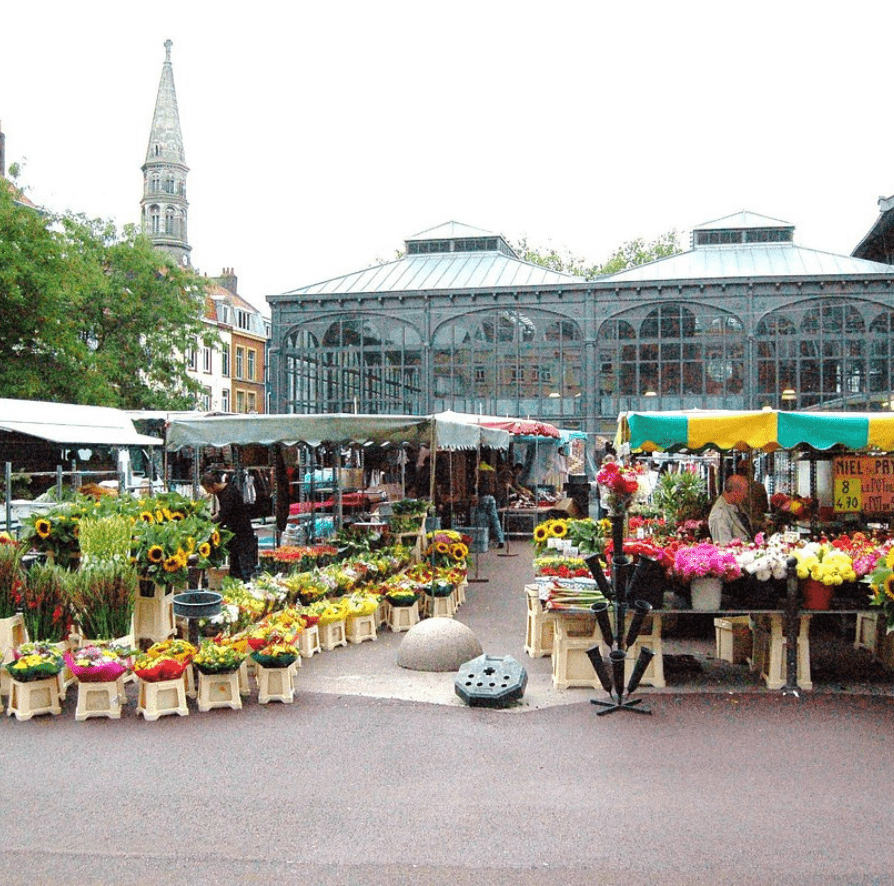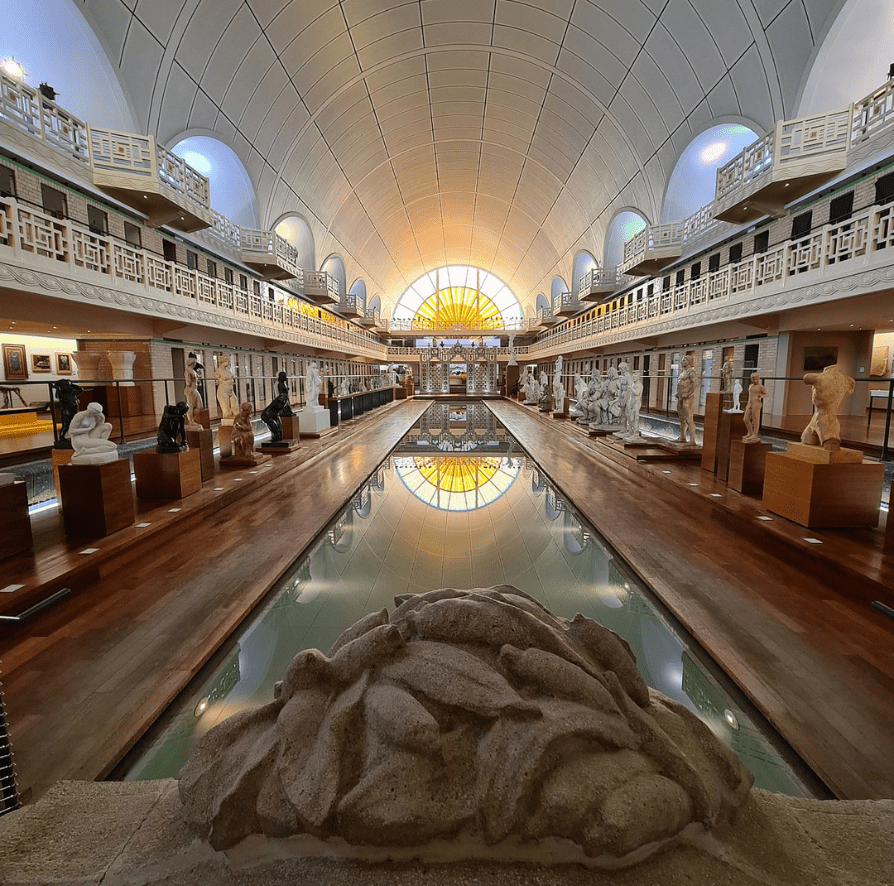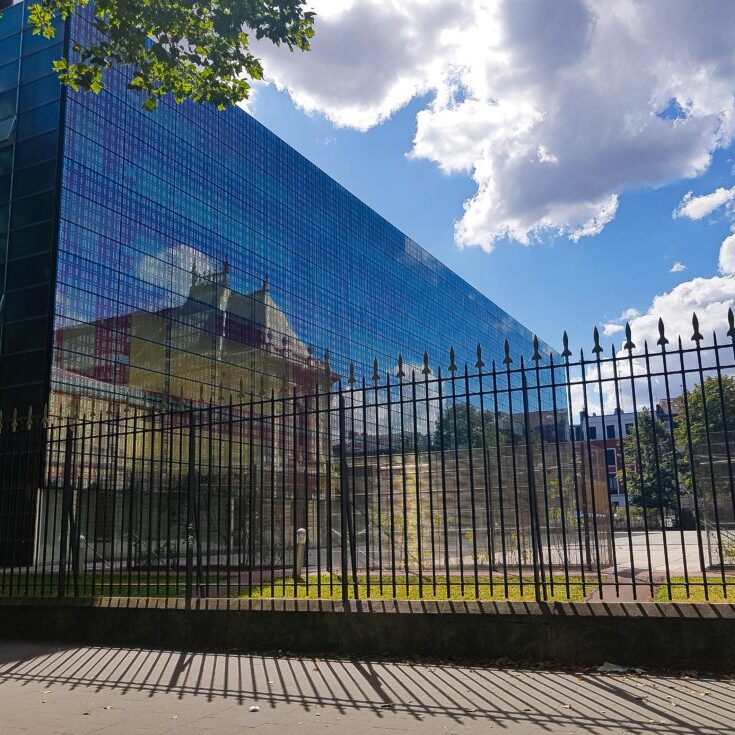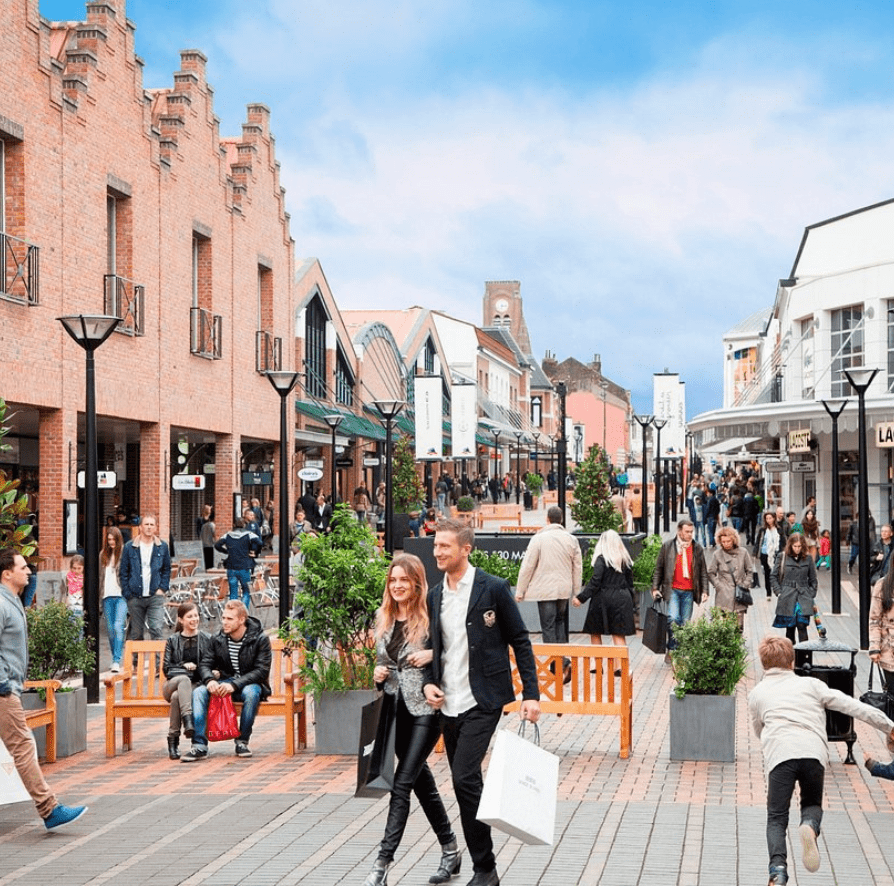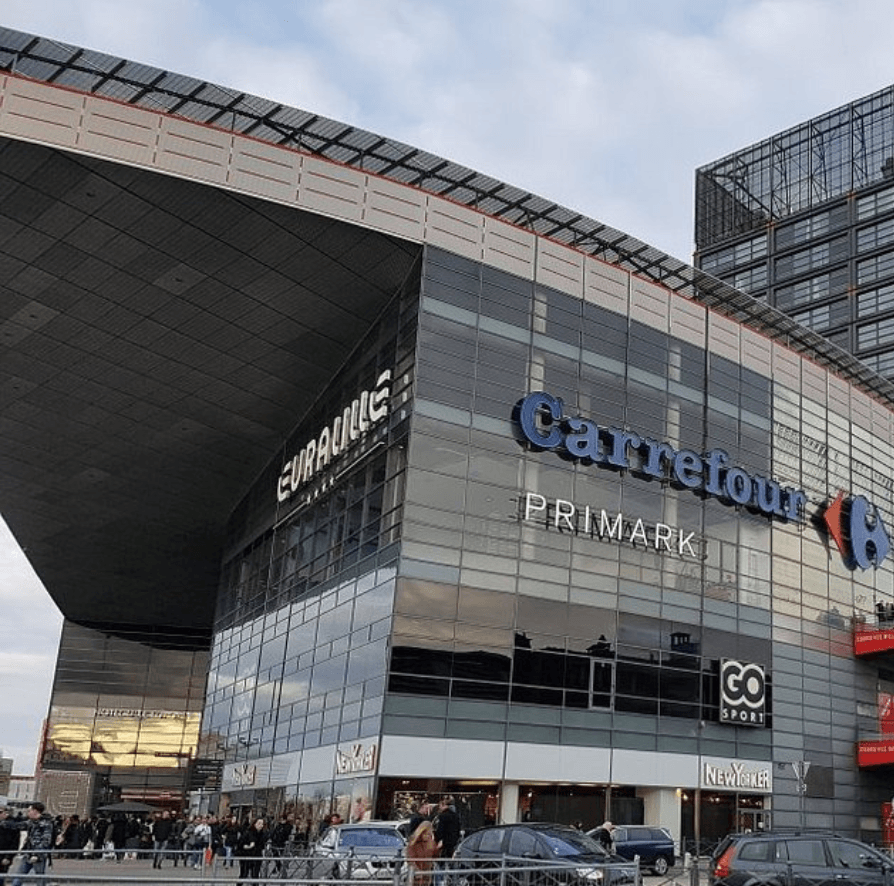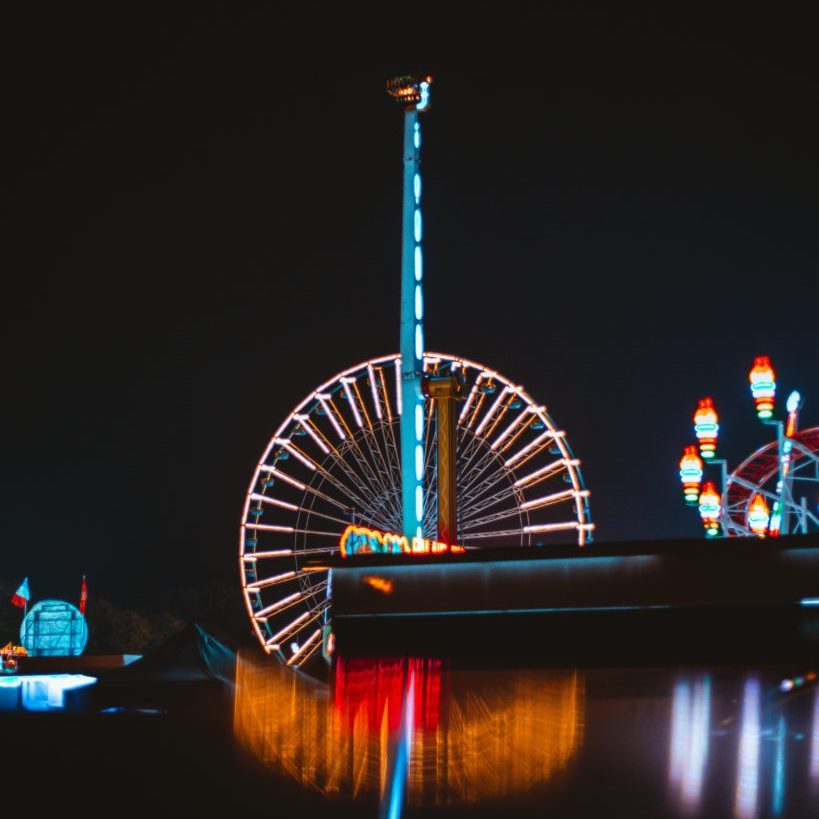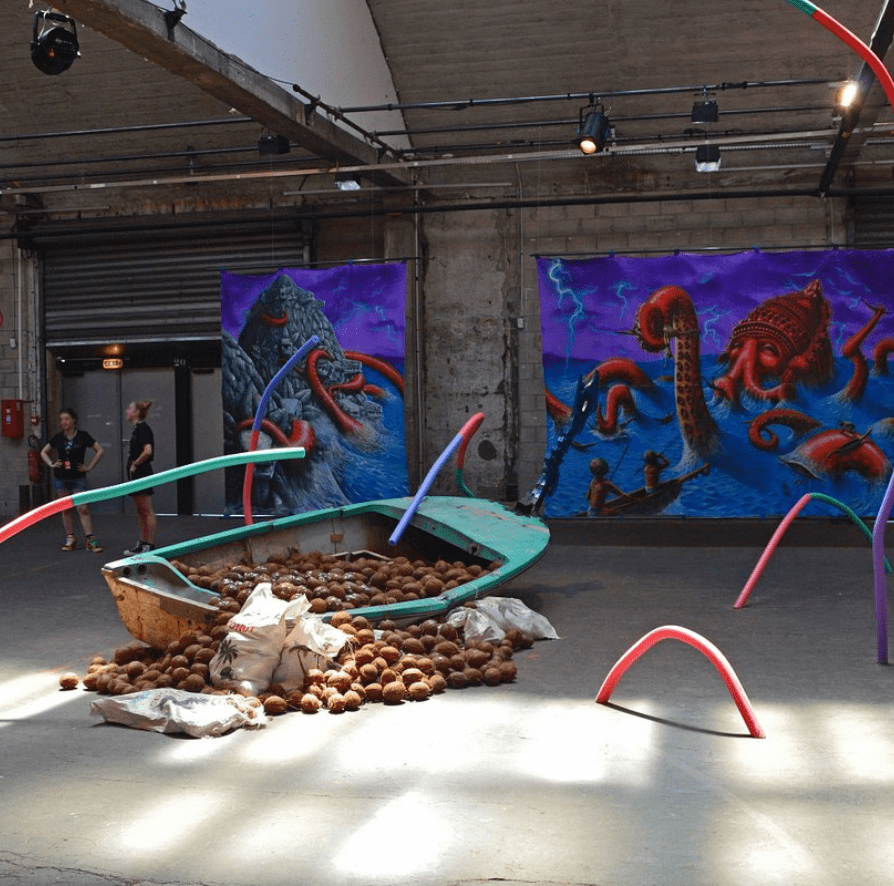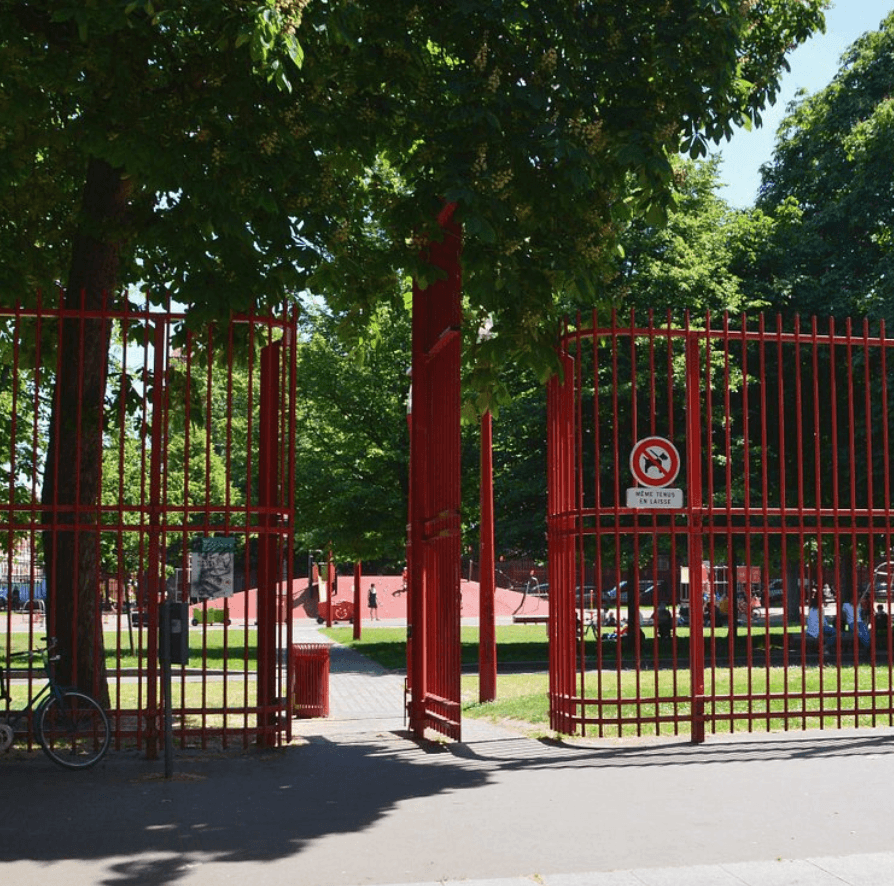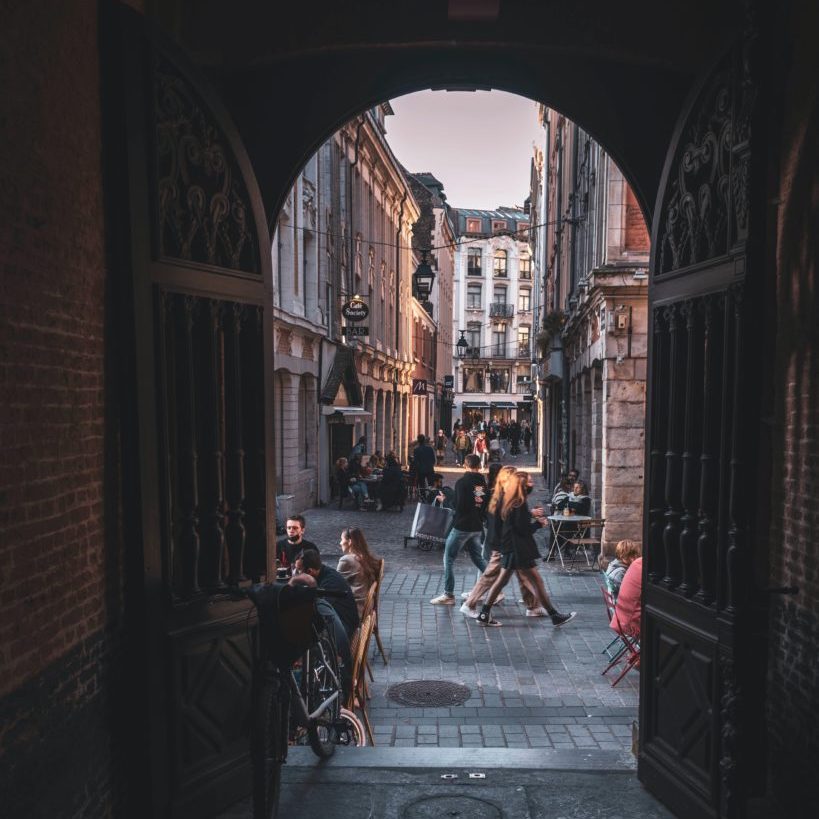 NAME OF INSTITUTION: ESTICE International Management
Erasmus Code: F LILLE 11
Language(s) of Instruction: French, English
Languages Courses: English, German, Spanish, Russian, Chinese, Portuguese, Japanese
Semester 1 : September – December 2023
Welcome Session: Sept 4th – 8th (tbc)
Classes: Sept 4th – Dec 22th (exams included)
Application deadline: May 12th
Beginning of Semester 1: Monday 4th of September 2023
All Saints Break: Saturday 28th of October – Sunday 5th of November
Review Week + Exams S1: Friday 8th of December – Friday 22th of December
End of Semester 1: Friday 22th of December (evening)
Christmas Break: Saturday 23th of December 2023 – Sunday 7th of January 2024
Semester 2 : January – May 2024
Welcome Session : Jan 8th – 11th (tbc)
Classes : Jan 8th – May 7th (exams included)
Classes : Jan 8th – May 7th (exams included)
Beginning of Semester 1 : Monday 8th of January 2024
Winter Break : Saturday 24th of February – Sunday 3rd of March
Spring Break : Saturday 20th of April – Sunday 28th of April
Review Week + Exams S2 : Monday 29th of April – Tuesday 7th of May
End of Semester 2 : Tuesday 7th of May 2024 (evening)
Exchange students should first contact the International Relations office at their home university. After being nominated, they will receive the required application procedure by email. 
You can reserve a student room through the ALL (Tous les services de la vie étudiante – ALL Students Life Services), in charge of Student Residence Halls on the Lille Catholic University Campus as soon as you have been nominated. For the fall semester, we suggest reserving a room with the ALL as soon as possible! In France, a private owner can legally ask for a French guarantor if a foreign student is renting an apartment or a room.
Dorms are mixed and have both male and female students in the same corridor.
We recommend you to book your room before arriving in France.
June 30: for a student exchange beginning in August/September (our First semester/Fall semester). Housing application open from January 1st.
November 15: for a student exchange beginning in January (our Second semester/Spring semester). Housing application open from October 26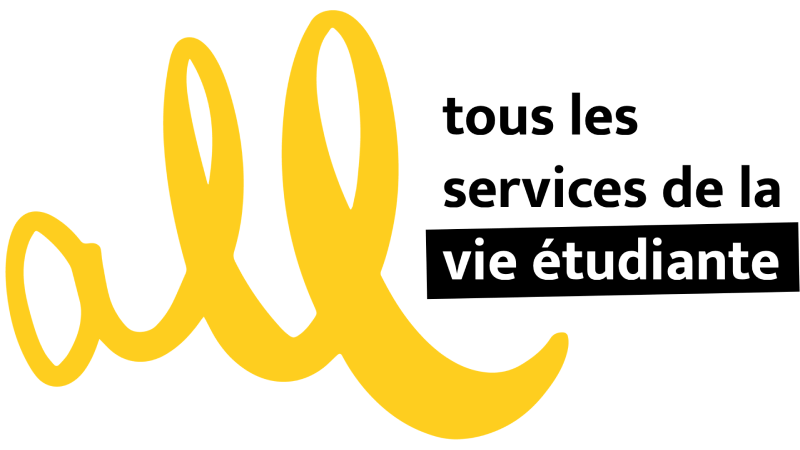 The student applies online on the All website:
1. To validate your application, you will be asked to pay online a housing administrative fee of 245 Euros.
2. The allocation of your residence with the address will be sent by the Housing Office (All) If you need a housing attestation for your VISA, please ask our All Housing Office by email.
3. Please note the time processing is from April (for a student exchange beginning in August/September (our First semester/Fall semester) and November for a student exchange beginning in January (our Second semester/Spring semester)
4. The accommodation allocation board will take into account your preferences as much as possible according to availability.
In accordance with the Erasmus Chart, please note that ESTICE does not charge extra fees for studies. Insurance, students clubs expenses or additionnal material will be supported by the international student.
Non-European students are required to subscribe to the French Social Security. To subscribe to the Social Security, students have to open a French bank account in order to provide a French IBAN.
You will also be required to turn in proof of a complementary international insurance that covers you throughout your whole period abroad.
Social Security covers 60% of the medical costs and the personal complementary insurance will cover the rest.
European students must provide a copy of their European Social Security card.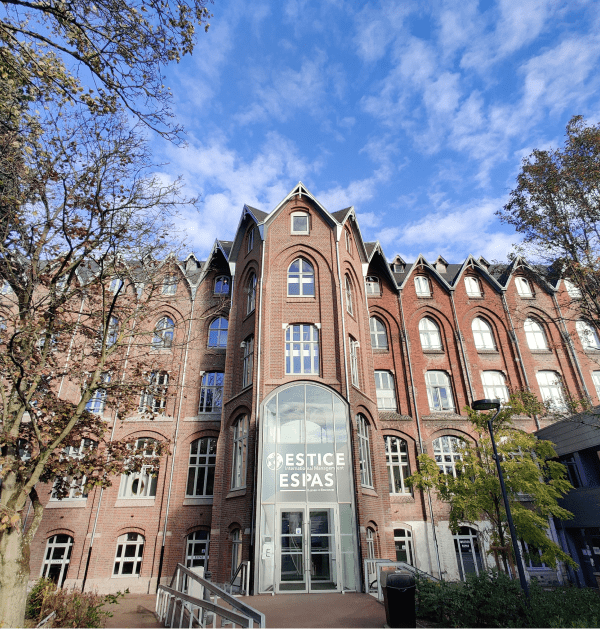 MAIN ENTRANCE
83 boulevard Vauban
(Campus Saint Raphaël)
Bâtiment E – 59000 Lille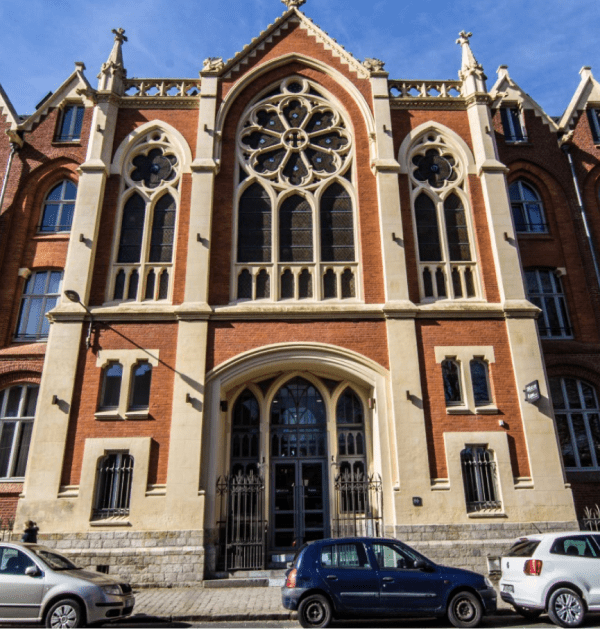 SECOND ENTRANCE
86 rue du Port
(Campus Saint Raphaël)
Bâtiment E – 59000 Lille